Nassir Al Suwaidi takes over as NBAD Chairman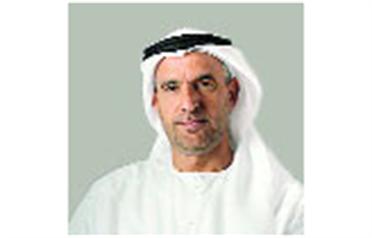 National Bank of Abu Dhabi (NBAD), one of the largest commercial banks in the Middle East, said yesterday it has named a new chief following the resignation of its Chairman Khalifa Mohammed Al Kindi.

Al Kindi was replaced by Nassir Ahmed Al Suwaidi, who is already an NBAD board member and chairman of the Abu Dhabi Planning and Economy Department.

"We would like to inform you Al Kindi has resigned as NBAD Chairman from Monday, January 5, 2009… Al Suwaidi is named the new Chairman," NBAD said in a letter to the Abu Dhabi bourse, where it is listed.

The statement gave no reason for the resignation but sources said Al Kindi wanted to devote more time to his post as Chairman of the government-owned Abu Dhabi Investment Council (Adic).

"As you know, Adic manages the investments of many UAE banks in which the Abu Dhabi Government has a shareholding," said Ziad Dabbas, a share-dealing and financial advisor at NBAD. "Al Kindi apparently left his post in NBAD so he will have more time for his busy job in Adic."

Adic was created in June 2006 under a decree issued by President His Highness Sheikh Khalifa bin Zayed Al Nahyan with the aim of managing the emirate's investments and overseeing its sovereign wealth funds, including the Abu Dhabi Investment Authority, the world's largest SWF.

Besides his posts in NBAD and DPE, Al Suwaidi is member of the Abu Dhabi Executive Council and Adic's deputy chairman and a board member in Mubadala Development Company. He is also Chairman of the Abu Dhabi Securities Exchange and Abu Dhabi Ports Company.

"At the helm of the DPE, Al Suwaidi has a leading role in collaboration with other officials in developing, restructuring and diversifying the economy of the UAE in general, and Abu Dhabi in particular to attain greater heights," Mubadala said.

"Over the last 20 years, he has worked in various leading posts for Abu Dhabi Government organisations including Abu Dhabi Investment Authority and Abu Dhabi National Oil Company (Adnoc)."

The government-controlled NBAD hit headlines last year following rumours it intends to merge with the Abu Dhabi Commercial Bank (ADCB), another government-controlled financial institution.
The merger, the second recent major banking integration following the creation of EmiratesNBD last year, could give birth to the largest banking entity in the region.

At the end of the first half of 2008, NBAD controlled around Dh165 billion in assets and its shareholders equity stood at Dh13.7bn. The bank reported net profits peaked at Dh1.87bn in the first half of 2008.

ADCB's assets stood at Dh106bn and equity at around Dh11.4bn. Its first half net profits also climbed to a record Dh1.17bn.

Both banks are controlled 60 to 70 per cent by the Abu Dhabi Government and their combined assets of Dh271bn at end-June accounted for nearly 19 per cent of the total assets of the UAE's 52 banks of nearly Dh1.42bn.

ADCB itself was created from the merger of three troubled banks in 1985 – the Emirates Commercial Bank, the Federal Commercial Bank and Khaleej Commercial Bank.
Follow Emirates 24|7 on Google News.