Net profits of UAE banks down 21% in 2009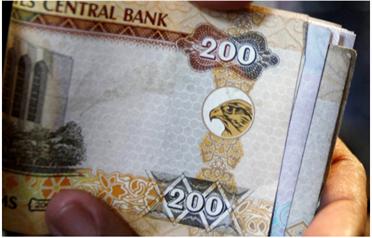 Rising provisions continue to eat into bank profits for 2009, with 11 UAE banks that have announced their annual results so far reporting a drop of Dh3.66bn, or more than 21 per cent in net profits for the year compared with 2008.

Combined net profits of the 11 banks dropped from Dh17bn in 2008 to Dh13.34bn in 2009, according to Emirates Business research.

Interestingly, the combined net profits of the 11 banks are Dh2.16bn less than the total provisioning that these banks undertook in the year – Dh15.5bn, highlighting the impact that bad loans have had on the country's banking sector during the year.

According to statistics released by the UAE's Central Bank, specific provisions for non-performing loans (NPLs) for the entire banking sector rose to Dh32.6bn at the end of 2009, up more than 65 per cent from Dh19.7bn reported at the end of 2008. General provisions, on the other hand, were up almost 102 per cent, from Dh5.3bn in December 2008 to Dh10.7bn in December 2009.

Nevertheless, the UAE's banking sector is likely to see an offset of NPLs as it attains stability, Sanjay Uppal, Chief Financial Officer, Emirates NBD, told this paper yesterday. "We do expect a reversal of NPLs to performing loans although it is tough to say how much. There will be an offset of NPLs in the overall NPL market," he said.

On whether the stability would result in the re-start of lending activities by the UAE banking sector, he said: "I think there already are good opportunities in lending even today and banks will not wait for the end of first half to avail of those."

ENBD, which saw its NPLs go up from 1.8 per cent in the third quarter of 2009 to 2.3 per cent in the fourth quarter, could see the level rise further to between 2.5 and 2.6 per cent by the end of first half this year, Uppal said.

According to a report by HC Brokerage, NPLs for the bank rose partly due to the change in NPL cut-off period of its retail book to 90 days from 180.

Adjusting for this, NPL ratio would have been only 2.1 per cent, the research department at HC said. NPLs for the UAE's banking sector are expected to peak this year, according to other estimates.

A recent statement by the Central Bank said bad loans were likely to peak from 4.4 per cent of the overall loans to 6.4 per cent in 2010.
Follow Emirates 24|7 on Google News.