Oman may issue OR122m bonds at year-end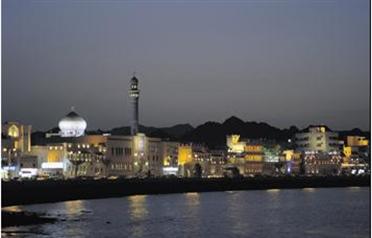 Oman will likely issue OR122 million ($317 million, Dh1.1 billion) in domestic bonds at the end of 2010 but does not expect to issue debt on international markets, the head of central bank said yesterday.
"We will probably be issuing OR122m to replace [maturing bonds] towards the end of the year on the domestic market," Executive President Hamood Sangour Al Zadjali said at an economic conference.
When asked if any international issues were likely in 2010, he said: "I don't think so." He said Oman will continue to maintain its currency peg to the dollar and is not reconsidering a decision to pull out of a planned Gulf monetary union at this time.
"We shall continue to maintain that peg," Al Zadjali said on the sidelines of an economic conference.
When asked whether there were any other policy options considered for the currency at the moment, he said: "No."
The non-Opec producer pulled out of a planned monetary union with Gulf neighbours in 2006, and was followed by the UAE in 2009.
Kuwait, which runs the six-nation Gulf Co-operation Council (GCC) this year, has made bringing the UAE and Oman back into the union a priority of its presidency.
"It [the union] will certainly bring benefits for the region but as for Oman, it decided not to rejoin," Al Zadjali said in remarks ahead of a meeting of GCC central bank governors in Kuwait next week.
Monica Malik, Chief Economist at regional bank EFG-Hermes, said it was beneficial for the GCC countries to hold on to their dollar pegs.
"The key issue will be any future weakness in the US dollar and a need for GCC countries to develop independent monetary policy," she said.
Al Zadjali gave an upbeat forecast for growth in the Gulf Arab sultanate, which weathered the global economic crisis better than more oil-rich Gulf states because as a non-Opec member it was not obliged to join the cartel's prescribed output cuts.
"It [economic growth] will be very positive for Oman. It will be around six per cent," he said. Oman's economy minister, also speaking yesterday, said growth was seen at 6.1 per cent. The forecast is higher than analysts' forecast of four per cent economic growth in Oman when polled by Reuters in January.
Al Zadjali also predicted an uptick in inflation but said it would not be to "a level that would cause any difficulty". "It will be within expected limits, between four-five per cent," he said.
Economy Minister Ahmad bin Abdul-Nabi Mekki forecast in January that 2010 inflation would be at 3.5 per cent. Analysts polled by Reuters forecast 2010 inflation at four per cent.
"We continue to see inflation picking up, driven mostly by housing price increases as Oman continues with their investment programme and [due to] the external factors such as a pick-up in global food prices," Malik said.
Oman saw inflation of 3.4 per cent in 2009, below 12.5 per cent in 2008 as the global economy cooled down. Data this week showed Oman's inflation accelerated to 1.7 per cent year-on-year in January.
Follow Emirates 24|7 on Google News.