Qatar National Bank eyes Mideast expansion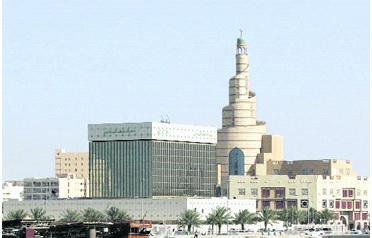 Qatar National Bank expects to start operations in Syria this year as part of plans to expand in the Middle East using a "cautious approach", its chairman said in remarks carried on Monday.
"We will continue to expand in the region and other selected markets even as we adopt a cautious approach," Youssef Kamal said, according to daily Gulf Times.
Qatar's biggest bank by market value aimed to boost foreign operations' share of profit to as much as 30 percent within five years, its chief executive said last year.
The bank owns stakes in Jordan's Housing Bank for Trade and Finance, the UAE's Commercial International Bank and Tunisia-Qatari bank.
Qatar National's fourth-quarter profit missed analysts expectations, falling 0.8 per cent.
On Sunday, bank shareholders approved a plan to pay a cash dividend of 7.5 riyals ($2.06) per share as well as bonus shares amounting to one free share for every four held.
Follow Emirates 24|7 on Google News.