RAK Bank net profit jumps 58.4% to Dh635.9 million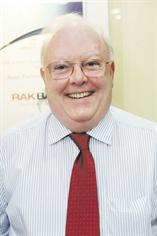 The National Bank of Ras Al Khaimah (RAK Bank) said yesterday its 2008 net profit rose 58.4 per cent to Dh635.9 million ($173.1m) from a year earlier.

The bank's fourth quarter net profit increased 42 per cent to Dh155.3m, according to Zawya Dow Jones calculations from previous data.

The bank did not provide quarterly figures.

The bank's full-year earnings per share increased to Dh0.86 from Dh0.54 in the corresponding period, while its revenues rose to Dh1.35 billion in 2008 compared to Dh902.9m in 2007, registering an increase of 50 per cent, the bank said in a statement on the Abu Dhabi bourse website.

The bank's saw its net profit jump by 65 per cent to Dh480m for the first nine months of 2008.

"Last year we have recorded the best year in the bank's history," Graham Honeybill, RAK Bank General Manager, told Emirates Business in an interview last week.

David Martin, RAK Bank business advisor, said earlier that the bank has registered a 32 per cent increase in retail customers from 250,000 in 2007 to 330,000 in 2008 as well as beefed up their workforce to 2,500.

Its loan portfolio has ballooned to Dh11bn, up 37 per cent from Dh8bn in the previous year, while deposits went up to Dh8bn from Dh5bn.
Follow Emirates 24|7 on Google News.