RAKBank announces record profit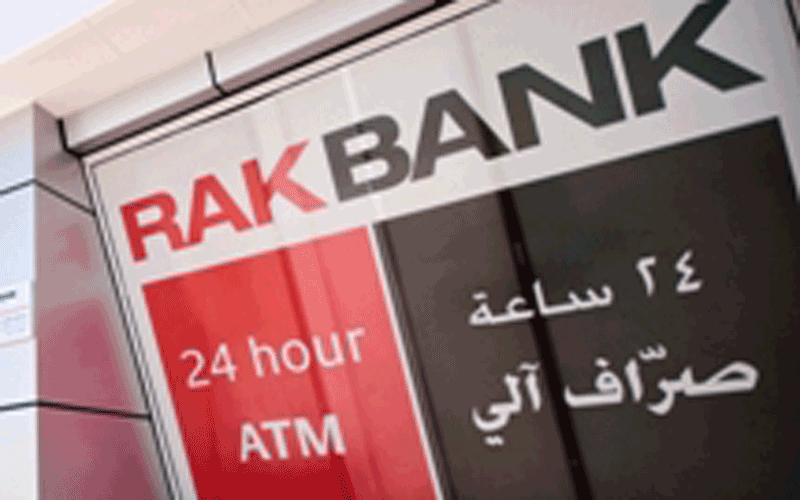 RAKBANK has announced Dh1,002.75 million profit in 2010, an increase of 38.1 per cent in net profit compared with Dh726.2 million for the previous year.
RAKBANK has successfully surpassed the billion dirham profit mark in 2010 as it continued to focus on good opportunities in its chosen lending segments of personal, auto, and small and medium enterprise (SME) loans, in addition to credit cards and mortgages.
"RAKBANK's record results at a time of sluggish market conditions are a testament to the Bank's consistent business strategy and robust performance," said Graham Honeybill, RAKBANK General Manager.
"RAKBANK's profitability is a result of the bank's prudent policies and underwriting processes, and more importantly, the bank's successful foundation in service excellence, which has helped to grow business by retaining and expanding our valued customer base." During 2010, RAKBANK was recognised from among 21 national and foreign banks as the 'Best Overall Bank' in customer service in the UAE for the fifth consecutive year in an independent study of the UAE retail banking industry conducted by service specialists Ethos Consultancy.
"As RAKBANK continued to lend in 2010, we also took advantage of the significant business opportunities identified in the first six months of the year to increase lending volumes," added Honeybill. As a result of these opportunities, net interest income increased by 30.9 per cent over 2009 to Dh1.61bn. Total advances as of December 31, 2010 increased by 22.1 per cent over the previous year to reach Dh16.4 billion, while total assets jumped by 25 per cent to close at Dh21.4bn.
The growth in the asset book has been supported by a combination of increases in shareholders equity and customer deposits, with Total Deposits growing by 32.7 per cent to close at Dh17bn compared with Dh12.9bn in 2009. In addition to this growth in assets, other income consisting of fees, commissions, foreign exchange, investment and other operating income grew by 22 per cent to Dh605m.
To sustain its rapid growth, RAKBANK increased its branch and ATM network over the past year to complement its growing presence on Online Banking. The Bank currently has 29 branches across the UAE with plans to open eleven more by the end of 2012.
The bank took adequate provisions in 2010 on its portfolio. Even though net credit losses increased by 7.1 per cent to Dh269.8m in 2010 from Dh251.9m in 2009, it covered a larger asset base. RAKBANK's trend in credit losses improved noticeably towards the end of the year, as impairment charges for the last quarter of 2010 dwindled to Dh59.5m from Dh81.3m registered for the first quarter.
Liquidity ratio for the year 2010 stood at 18.2 per cent at year end compared to 16.8 per cent at the end of 2009. During 2010, Dh1.07bn of the bank's EMTN programme matured and was repaid by the bank from internal resources.
The Bank's capital adequacy ratio as per Basel I at end of the year was 15.4 per cent composed entirely of Tier 1 capital against a current minimum of 12 per cent of Tier 1 capital set by the Central Bank of the UAE.
RAKBANK will continue to focus on the delivery of quality products for its retail and small business customers, allied with a high level of customer service quality. "RAKBANK remains vigilant and well positioned to take advantage of potential business opportunities as they present themselves in 2011," concluded Honeybill.
The directors have recommended a stock dividend of 20 per cent and a cash dividend of 20 per cent. The dividend recommended will result in almost 80% of net profit being retained within the bank's shareholders' equity thereby increasing capital and reserves to strengthen the bank's overall position and provide support for future growth.
Follow Emirates 24|7 on Google News.