RBS says it is yet to decide on staff bonuses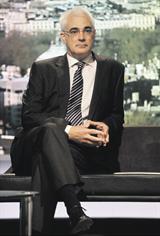 Part-nationalised British lender Royal Bank of Scotland said it has not yet decided on the size of its 2008 staff bonuses amid press reports the group had proposed bonuses totalling £1 billion (Dh5.4bn or $1.47bn).

"No decision has been made by the board, and a decision would only be taken with the support of its major investor – the government," an RBS spokeswoman said.

"Any bonuses will be greatly reduced and there would be no reward for failure in those parts of the business where losses were concentrated."

The Sunday Telegraph and the Sunday Times newspapers said RBS had proposed staff bonuses totalling almost £1bn, four months after it was rescued by a £20bn taxpayer bailout which left the government with a near 70 per cent stake in the bank.

Chancellor of the Exchequer Alistair Darling yesterday said the UK will investigate payouts awarded to executives at banks bailed out by the government and plans to overhaul the way financial institutions are managed. "No one who is associated with these large losses, this excessive risk-taking should be allowed to walk away with big cash bonuses," Darling told BBC.

"The whole culture in the boardrooms of British banks needs to change."

The Treasury is examining bonus arrangements as Prime Minister Gordon Brown faces growing pressure to limit pay at banks while the economy is mired in recession.

In the US, President Barack Obama plans to cap pay at $500,000 a year for top executives at banks rescued by the government.

The inquiry in the UK will examine the connection between salaries and risk-taking, Darling wrote in the Sunday Telegraph.

"What a lot of these bankers need to understand is that some of these banks wouldn't be standing if the taxpayer hadn't stepped in," Darling told the BBC.
Follow Emirates 24|7 on Google News.