Saudi bank loans to remain tight this year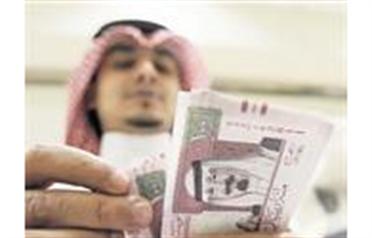 Saudi Arabia's banks are expected to tighten belts in their lending operations this year as they suffer from the global credit crunch, slow deposit growth and official curbs on loans, a key bank in the Kingdom said yesterday.

Lending activity in the world's oil superpower has already suffered from a downturn in the economy because of the global financial crisis and the ensuing crash in crude prices, the Saudi American Bank (Samba) said.

It said the decline had been mainly felt in the corporate sector, where credit for all types of projects remains extremely tight, leading to an increase in spreads over the Saudi Inter-Bank Offered Rate (Sibor).

According to Samba, spreads on a typical power or water deal were around 200-250bps over Sibor in mid-January, up from 60-70bps over Sibor in late 2007, and up some 50bps since November 2008.

It said the wide spreads continued to defy the plunge in Sibor itself in the past few months, as well as aggressive monetary easing by the authorities.

It noted that the most recent cut in policy rates came in mid-January when the repurchase rate was cut by the Saudi Arabian Monetary Agency by 50bps to two per cent and the reverse repo rate was reduced to just 75bps.

"The persistence of wide spreads on corporate lending is explained by a number of factors, including the fact that the retrenchment of international banks has left local banks struggling to meet corporate demand and that Saudi banks have become more cautious about corporate growth prospects, particularly those projects that are dependent on export demand," Samba said in a study.

"The banks are also constrained by the mandated loan-deposit ratio limit (85 per cent). Many banks are at or near this limit. Another factor is that deposit growth has weakened. This is despite the fact that many banks are now offering around 200bps or more over Sibor for corporate deposits. The 2009 outlook suggests weakening growth in deposits given declining corporate profitability, stagnant household incomes, and still-negative real interest rates.

"With private sector deposits difficult to attract, the source of much of the growth in Saudi bank deposits this year and next will be the government, which will likely channel financial resources through the banking system in order to keep key infrastructure projects broadly on schedule."

But the report said this would unlikely herald resurgence in commercial bank lending growth to the levels witnessed in recent years.

"Rather, banks are likely to maintain a cautious approach, waiting for global economic prospects to improve and for international banks to renew their interest in Saudi corporate debt before increasing lending significantly," it said. "This should begin to happen towards the end of this year, though prospects for the global economy remain fraught with uncertainty."

In another study last week, the Saudi National Commercial Bank (NCB) urged the government to inject more funds into banks to allow them to meet lending commitments after a sharp growth in credits and a slowdown in deposits.

It also suggested that the government should retire debt owed by its affiliated establishments to local banks and raise the ceiling on the loan-to-deposit ratio.

The study noted that the lending capacity of Saudi Arabia's banks is approaching its limit, as evident from a loan-to-deposit ratio that is near a record high as well as the dependency on a short-term deposit base.

In contrast to 2007, where private credit and deposits grew at 20.62 per cent and 21.4 per cent respectively, the pace of the corporate-driven private lending had exceeded growth in deposits in every month throughout 2008.

"While private credit growth in general and corporate credit growth in particular registered 31.9 per cent in November and 58.4 per cent in the second quarter of 2008 respectively, deposits grew by 19.4 per cent in November," it said. "Consequently, this propelled the loan-to-deposit ratio to a near record high of 90.3 per cent at the end of November, which is only comparable to that of 2005, a time when consumer loans was leading the surge in lending."

Sama's figures showed credits extended by Saudi banks totalled SAR654.5 billion at the end of November, including nearly SAR479.7bn as short term loans.

Deposits peaked at around SAR853.9bn, including nearly SAR345bn as time deposits and savings and around SR343bn as demand deposits. Deposits by businesses and individuals stood at around SAR321bn and those by government entities at nearly SAR113bn.
Follow Emirates 24|7 on Google News.