Saudi switch to bank deposit investment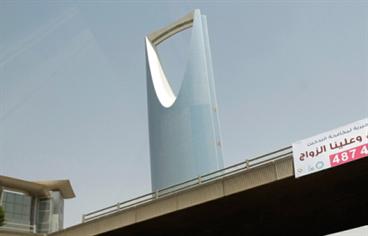 Saudi Arabia is switching to bank deposits at the expense of securities in its overseas investment strategy to ensure access to ready cash to support its expanding fiscal stimulus plans, a key Saudi bank said yesterday.

After dipping by more than 37 per cent in the first nine months of 2009, deposits with banks abroad held by the Saudi Arabian Monetary Agency (Sama), the kingdom's central bank, leaped by nearly 41 per cent in the fourth quarter, including about 25 per cent in December alone, Banque Saudi Fransi (BSF) said in its latest economic bulletin, sent to Emirates Business.

The shift followed a steady decline in Sama's assets through most of 2009 before rebounding by around 4.2 per cent in December to peak at nearly 109.8 per cent of the country's nominal GDP in 2009.

According to BSF, it was the biggest month-on-month increase in Sama net foreign asset holdings since July 2008, when oil prices touched a peak near $150 a barrel. The prices have fluctuated around $75 for the past three months – a level the government regards as adequate for both producer and consumer nations.

The big jump was mostly due to a sharp change in Saudi Arabia's nominal GDP, which largely declined because of lower crude prices and output.

"For years, Sama has followed a policy of investing its surplus oil revenues into a variety of low-risk assets, with more than 76 per cent of foreign assets invested in foreign securities, a category that includes government bonds such as US Treasuries. Very little is invested in equities which, as this global crisis has taught us, are not easy to liquidate when a sovereign needs funds," BSF said. "However, in the past year, it was Sama's very-liquid deposits in foreign banks that became the central focus of foreign asset inflows and outflows," it said.

While Sama's investments in foreign securities were relatively steady in the fourth quarter, its deposits with banks abroad jumped almost 41 per cent, including a 25 per cent rise in December alone to SR335.7 billion (Dh328.8bn), BSF said. "It appears clear that the government would like to keep funds in an accessible form as it ramps up expenditures this year, projecting a fiscal deficit of SR75bn.

"This is in line with the state's conservative oil outlook for its budget and its ability to draw secondary and tertiary funds from within the country."

Citing official data, the report showed that during the first nine months of 2009, Sama drew down its deposits with banks abroad by 37.1 per cent, or SR140.7bn. Over the same period, Sama's holdings in foreign securities declined by a smaller SR83.1bn, or 7.2 per cent.

"Keeping in mind the generous cushion of foreign assets and comparatively low domestic debt to GDP ratio of 16.3 per cent, the government has significant leeway to uphold deficit spending, although we anticipate the kingdom can support its stimulatory 2010 spending plan and turn a surplus of SR77.9 bn." According to BSF, Saudi Arabia has been a credible financial facilitator and supporter, without creating confusion in the market about "what is explicitly sovereign backed and what is not"

"Global markets are, hence, starting to differentiate risk profiles within the Gulf. Unlike holdings of other regional sovereign funds, Sama's foreign assets are managed as a stabilisation fund not as a futures."

"Sama also releases details of its foreign asset holdings in a monthly report, making it easier to gauge the financial strength of the central bank than it is with other Gulf countries, where sovereign funds release little or no data. The central bank foreign assets elsewhere in the Gulf are very low due to variations in investment policy and outlook." In its January bulletin, Sama said its total assets abroad swelled by about SR67bn to SR1.57 trillion from SR1.50trn at the end of November.

It gave no reason for the high growth in assets during December but oil prices climbed to one of their highest levels of $74 a barrel during the year, much higher than the $50 per barrel assumed by kingdom in its 2009 budget.

A breakdown showed the bulk of the increase in December was in Sama's deposits with banks abroad, jumping by about SR57bn to SR335.6bn at the end of December from SR268.9bn at the end of November.

Investment in foreign securities slipped to about SR1.071trn from SR1.075trn in the same period.
Keep up with the latest business news from the region with the Emirates Business 24|7 daily newsletter. To subscribe to the newsletter, please click here.
Follow Emirates 24|7 on Google News.