SIB 2008 profit declines 23 per cent to Dh231.6 million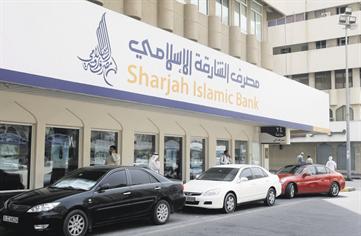 Sharjah Islamic Bank (SIB) said yesterday it earned a net profit of Dh231.6 million ($63.05m) in 2008, a decrease of 23 per cent compared to the previous year.

The bank did not state why profits fell.

The Islamic lender posted a net profit of Dh301.8m in 2007, according to its statement on the Abu Dhabi bourse website. Earnings per share dropped to Dh0.18 in 2008 versus Dh0.23 the previous year.

Total assets of the bank grew to Dh15.53 billion last year versus Dh10.88b in 2007.

The bank's board of directors also proposed distribution of Dh220m, or 10 per cent of paid in capital in bonus shares.

Total capital will reach Dh2.4bn and shareholders equity reached Dh4.2bn.

Total assets grew by Dh4.7bn, a 43 per cent rise since December 2007 reaching Dh15.5bn and net customer receivables grew by Dh3.7bn, a 57 per cent rise reaching Dh10.2bn. Customer deposits grew by Dh2bn, a 30 per cent rise since December 2007 reaching Dh9.1bn.

SIB achieved total revenues of Dh940.2m last year compared to Dh695.1m in 2007, growing by 35 per cent. After considering distributions to depositors amounting to Dh228.1m in 2008, net operating income for the year reached Dh433.2m compared to Dh318m in 2007, growing by 36 per cent.

It also had specific provisions of Dh201.6m to meet any possible risks for SIB and its subsidiary companies compared to Dh301.8m net profit achieved in the same period last year.
Follow Emirates 24|7 on Google News.