South Indian Bank plans more tie-ups in GCC countries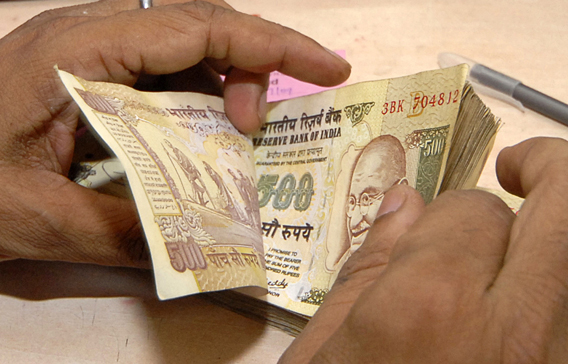 South Indian Bank (SIB), one of the largest private banks in India, is tying up with Sri Lanka's Hatton National Bank (HNB), according to SIB chief.
SIB has a presence in the UAE through secondment arrangement with Hadi Exchange, one of the leading exchange houses in the UAE.
Talking to Emirates Business on the bank's overseas aspirations, Dr VA Joseph, Managing Director and Chief Executive Officer of SIB, said the arrangement with HNB will not only facilitate smooth money transfer between India and Sri Lanka, but it could encourage both banks to establish presence in each other's market through branches.
"We do not rule out the possibility of establishing such relations with banks from other countries also in the future," said Dr Joseph. Hadi Exchange has opened two more branches in the UAE recently, one each in Deira and Ras Al Khaimah to take the total number to four in the country. SIB, with about 600 branches spread over almost all states in India, has plans to expand its total business size to Rs750 billion (Dh60bn) towards 2013, by which time the number of branches will have reached 750.
Stating that SIB has one of the highest business per employee ratio in India, Dr Joseph said SIB can boast of one of the best non-performing loans (NPLs) levels in the country at 0.39 per cent.
SIB, which is owned 37 per cent by foreign institutional investors (FIIs), has also plans to tie up with more institutions in the GCC for draft drawing arrangements. In Qatar, the bank will sign up with Commercial Bank of Qatar (CBQ). The bank is finalising plans with Kuwait India International exchange, Al Mulla Exchange, Dollorco exchange and Bahrain Exchange in Kuwait.
Dr Joseph said the bank's profit for 2010-2011 could far exceed that of the previous year. SIB has been registering consistent growth over years and has achieved a credit growth of 30 per cent during the last year against a country's average of 11 per cent. "Our conservative approach to banking made us one of the country's best banks in terms of asset quality," Dr Joseph said.
SIB, which has partnered with more than 30 exchange houses and banks in the Middle East that enable inward remittances into India, currently has more than 200,000 NRI customers banking with it, mostly from Gulf countries.
Follow Emirates 24|7 on Google News.