Top French banks expected to merge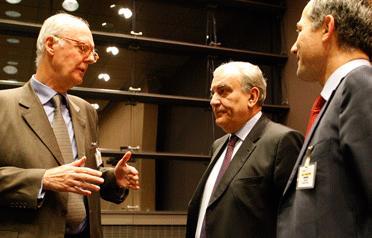 Top French banks Caisse d'Epargne and Banque Populaire are expected to announce a merger that would make it the country's second biggest bank on February 26, a source close to the talks said Saturday.
"They should announce their merger on February 26," the source said, confirming a report in Le Figaro newspaper. "Not everything has been settled, but talks continue to progress."
Banque Populaire refused to comment, while Caisse d'Epargne was not immediately available for comment.
Le Figaro reported that French President Nicolas Sarkozy's administration had given the banks until February 26 to reach an agreement.
The two sides began negotiations in November after approving merger plans in October.
They had been discussing a possible merger for two years but were forced into action by the financial meltdown rattling the European banking sector.
The tie-up would create the second biggest banking group in France with combined equity capital of 40 billion euros ($55 billion), Caisse d'Epargne had said in October.
Banque Populaire and Caisse d'Epargne are mutual banks, partly owned by their depositors, and already jointly control the investment bank Natixis, whose shares have been ravaged by the credit crunch.
Follow Emirates 24|7 on Google News.