UAE banks cut foreign assets by Dh14bn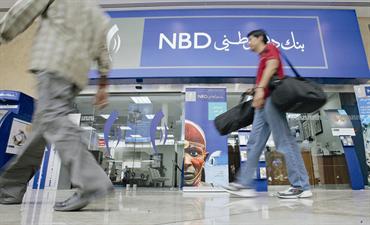 UAE banks cut their foreign assets by nearly Dh14 billion in the third quarter of 2008 apparently to offset the exit of hot money and lessen risks associated with the global financial crisis, official figures showed yesterday.

From around Dh237.09bn in July, the foreign assets of the country's 24 national banks and 28 foreign units dipped to nearly Dh223.4bn at the end of September, showed the figures by the Central Bank.

The bulk of the cut was in deposits with foreign banks as they were slashed from around Dh86.5bn to Dh58.6bn in the same period.

Securities fell from Dh56.5bn to Dh51.3bn and loans and advances from nearly Dh72.9bn to Dh68.6bn, the figures showed. But money at call and short notice surged from Dh8.2bn to Dh14.8bn and funds due from headquarter and branches from Dh8.1bn to Dh19.9bn.

The banks' foreign assets had steadily grown in the previous period, gaining nearly Dh41bn in the first half of last year. Bankers said the cut in foreign assets in the third quarter was apparently meant to offset the outgoing funds and reduce risks following the collapse of many financial institutions in the US and other countries.

According to UAE monetary authorities, speculative money began to leave the country in the second half of 2008 after speculation about an imminent currency appreciation by the UAE and other GCC states largely receded.

Official figures showed such speculation sharply boosted deposits by foreign financial institutions with UAE banks to nearly Dh201bn at the end of July from Dh140bn in July 2007.

But they began to decline in the following months to reach around Dh198bn at the end of September. The funds are expected to have plunged to one of their lowest levels by the end of 2008 in line with recent official statements that the bulk of the hot money had left the UAE.

The decline in the foreign assets depressed their ratio to the total assets from around 16.6 per cent in July to 15.4 per cent at the end of September. The ratio was as high as 27 per cent at the end of 2006.

The decline in the ratio was also caused by a steady growth in total assets, which hit an all-time high of around Dh1,446bn at the end of September compared to about Dh1,422bn at the end of July and Dh1,223bn at the end of 2007. The growth allowed the UAE to maintain its position as having the largest banking sector in the Arab world in terms of assets.

The report also showed banks in the UAE continued to withdraw their deposits from the Central Bank to face a global credit tightness as they plunged from early Dh142bn at the end of July to Dh116bn at the end of September.
Follow Emirates 24|7 on Google News.