UGB sees 6.2% decline in 2008 profits to $207m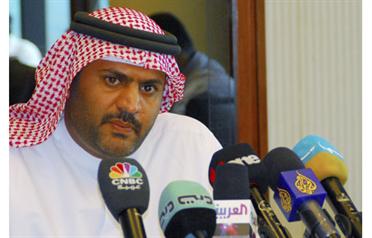 United Gulf Bank (UGB) yesterday announced a net profit of $207.2 million (Dh760m), or $25.31 cents per share, for the year ended December 31, 2008, a decrease of 6.2 per cent on the $220.9m profit, or $27.3 cents per share for 2007.

After seeking necessary regulatory approval, the board of directors will hold a meeting to consider and recommend a dividend for approval by the bank's general assembly. An appropriate announcement will be made to the Bahrain Stock Exchange and Kuwait Stock Exchange as soon as a decision is made.

UGB said its 2008 results were achieved while applying conservative accounting principles on asset valuation and despite a $141.7m loss in the fourth quarter. The results also reflected UGB's strict financial discipline, which maintained the bank's sound financial position in difficult market conditions. During the year, UGB sold its affiliate, Jordan Kuwait Bank, to Burgan Bank for a total of $450m and this sale was the highlight of its performance in 2008.

UGB's total revenues for 2008 decreased by 4.7 per cent over the year to $341.4m from $358.1m in 2007. Operating income before provisions decreased by 4.9 per cent to $217.5m from $228.7m in 2007. UGB also posted a 7.6 per cent rise in total consolidated assets for 2008, up to $2.9bn from $2.7bn in 2007.

As part of its prudent accounting and financial strategy during 2008, UGB took a consolidated provision of $56.7m for its investments and also repaid its maturing medium term Murabaha facility of $175m. UGB also raised $115m in a medium term loan in June 2008.

UGB has a strong equity base in excess of $815m and has capital adequacy ratio of 17 per cent at the end of 2008.

Looking forward to 2009, UGB said the agreement to sell its remaining regional commercial banks to Burgan Bank is expected to be finalised in 2009.

The sale of Algeria Gulf Bank, Bank of Baghdad and Tunis International Bank to Burgan Bank when completed will result in UGB recording further gains from the transaction.

UGB's Managing Director, Masaud Hayat, said: "Despite very difficult market conditions in 2008 the bank achieved good results. The bank's liquidity is adequate, it has an appropriate level of provisions and has a strong equity base to deal with the current economic climate.

"However, I am disappointed that we did not achieve the forecast we made for 2008."
Follow Emirates 24|7 on Google News.