UK government to hold 43.4 per cent stake in Lloyds TSB-HBOS bank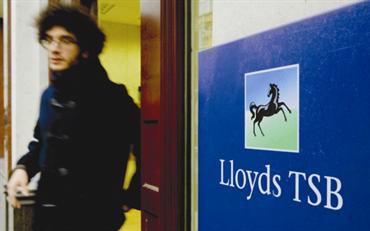 The British state is to take a 43.4 per cent stake in the combined Lloyds TSB-HBOS bank after shareholders largely shunned both lenders' rights issues, the two banks said yesterday.

Existing shareholders bought just 0.5 per cent of the Lloyds shares offered in its rights issue, and 0.24 per cent of the HBOS shares, leaving the government to buy the remainder, the banks said.

The government offered to underwrite the two lenders' capital raisings as part of its £37 billion (Dh205bn) bailout of the UK banking sector in October last year.

The low level of shareholder participation in the Lloyds and HBOS rights issues was expected, as both banks' shares had fallen below the price at which new stock was offered to the market.

"We understand that many existing shareholders did not participate because of the divergence between the offer price and the current market price," Lloyds TSB Chief Executive Eric Daniels said in a statement.

"We are pleased that the capital raising process has completed and that the new combined group will have a strong financial position."

The twin rights issues will raise £17bn in capital for the combined Lloyds-HBOS bank, buffering it against potential further losses on risky credit-related assets, as well as an anticipated rise in bad debts this year as the UK succumbs to recession.

The merger between Lloyds and HBOS, brokered by the government in September last year as a dramatic slump in HBOS' share price threatened to undermine consumer confidence in the bank, is expected to complete on January 19.

The tie-up, which would under normal circumstances have been blocked by UK competition regulators, will create a dominant retail financial services group holding a third of all UK current accounts and 28 per cent of the country's mortgages.

The UK state already holds a 58 per cent stake in Royal Bank of Scotland after its shareholders largely avoided a similar rights issue in November.
Follow Emirates 24|7 on Google News.