US bank CEOs defend use of bailout funds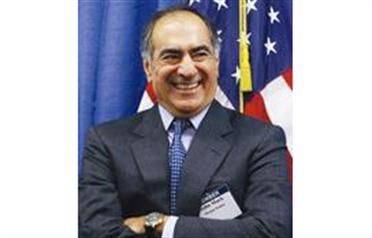 Chiefs of the biggest US banks said they have not used government bailout money for executive compensation, dividends or lobbying and are taking cuts in pay, according to copies of congressional testimonies.

The chief executives at Goldman Sachs, JPMorgan Chase Citigroup, Bank of America, Bank of New York Mellon, State Street, Morgan Stanley, and Wells Fargo testified yesterday before the House Financial Services Committee.

"It is abundantly clear that we are here amidst broad public anger at our industry," said Goldman Sachs CEO Lloyd Blankfein said in testimony.

Blankfein said he has never seen "a wider gulf" between the industry and the public and said many people believe – "justifiably so" – that Wall Street lost sight of its larger public obligations by allowing unchecked practices to undermine the financial system's stability.

Both Morgan Stanley CEO John Mack and Wells Fargo CEO John Stumpf said their banks have not used government money for executive bonuses, dividends or lobbying.

"I know the American people are outraged about some compensation practices on Wall Street," Mack said. "I can understand why."

Mack said banks want to pay the government in full as fast as possible.

One of the criticisms banks face is that they were not lending to people to buy homes, cars and other big ticket items and for education, and instead is hoarding the cash as they try to meet regulatory capital requirements.

But the CEOs said their banks were indeed lending. "We have every incentive to lend. And, despite recessionary headwinds, we are lending," Bank of America CEO Ken Lewis said. "We are lending far more because of the Tarp programme."

In addition to feeling public outrage, committee Chairman Barney Frank said he also wanted to hear CEOs committed to the government's home foreclosure prevention programmes.

Compensation restrictions and home foreclosure prevention efforts were part of a new bank rescue plan unveiled Secretary Timothy Geithner on Tuesday.

With $50 billion (Dh183.65bn) to be used to help troubled homeowners, the US government also is planning a bigger housing programme to help homeowners.

That programme is expected to be announced next week.

JPMorgan CEO Jamie Dimon said his bank expects to help out 650,000 borrowers from losing their homes by the end of 2010 and urged the Obama administration to adopt a national standard for foreclosure prevention programmes.

"The American people are right to expect that we use Tarp funds responsibly, quickly and transparently," Citigroup CEO Vikram Pandit said.

Many of the CEOs, whose institutions helped cause create the worst financial crisis since the Great Depression, said the regulation of the financial system needs major reforms.

"We understand that the old model no longer works and the old rules no longer apply," Pandit said.

Dimon said he supports modernizing the financial regulatory system with the creation of a systemic risk regulator.

"Everyone agrees that this needs to be done – and done right away," Dimon said.
Follow Emirates 24|7 on Google News.