White House, Senate take aim at Wall St pay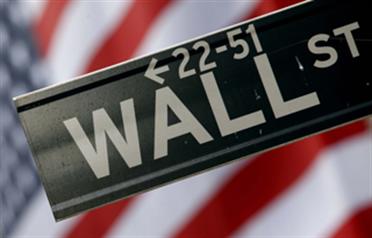 The White House pledged action against 'irresponsible' bonuses for executives at bailed-out Wall Street companies as a Democratic senator unveiled legislation to limit their compensation to $400,000 a year.
Sen. Claire McCaskill proposed a law on Friday that would prevent executives from making more money than the U.S. president until their companies no longer rely on the $700 billion Troubled Asset Relief Program (TARP).
McCaskill, an early endorser of President Barack Obama's candidacy, gave an angry speech on the Senate floor in which she said an average of $2.6 million dollars had been paid in bonuses to executives from the first 116 banks that got money from the TARP rescue plan. "I am mad," the Democrat from Missouri said. "We have bunch of idiots on Wall Street that are kicking sand in the face of the American taxpayer [...] They don't get it!"
At the White House, Obama's spokesman said the president's upcoming plan for financial stability also would address executive compensation and bonuses. "I think you will see the president and his economic team outline a plan to deal with what he found irresponsible yesterday," Robert Gibbs told reporters. "Stay tuned, because something on that is coming soon." He declined to say more.
Obama on Thursday said recent Wall Street bonuses, given the current situation, were "shameful." His Democratic administration is working on options to stabilize the U.S. banking industry after various experts have said the $700 billion already allocated to TARP will not be enough.
A senior Republican senator, Charles Grassley of Iowa, agreed that Obama should claw back the bonus money. "The President should use his full power to pull back bonuses for bail-out recipients. That includes past recipients and those going forward," Grassley, the ranking Republican on the Senate Finance Committee, said on the Senate floor.
HUNDREDS OF BILLIONS MORE
The Congressional Budget Office chief said this week that U.S. banks will need hundreds of billions of dollars more.
Public outcry has grown over reports of corporate excess by companies getting bailout funds, including Citigroup Inc, which intended to purchase a private jet, and bonuses paid by Merrill Lynch & Co, now owned by Bank of America Corp.
Citigroup later canceled the plane order. Bank of America's Chief Executive Kenneth Lewis ousted former Merrill chief John Thain this month after Merrill awarded large bonuses just days before the merger closed, and following huge losses that led Bank of America to obtain $20 billion of government aid to absorb Merrill.
McCaskill's office said the $400,000 compensation cap she was proposing would apply to all employees of a firm and include salary, bonuses and stock options.
Bob Monks, a shareholder rights advocate and former executive who has written nine books on corporate governance, said McCaskill's proposal reflected the rage in the country felt by people who are "having a terrible time". "That said, the idea is a genuinely bad one. The government mandating a pay-cap is a genuinely bad idea because it never works," he said.
Obama is also working with the Democratic-majority Congress to pass a stimulus plan of over $800 billion in tax relief and government spending to try to revive the moribund economy.
Follow Emirates 24|7 on Google News.