Banks urged to invest in Arab countries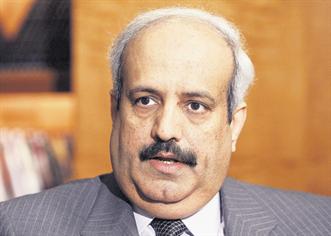 The Arab world's top banker has urged regional banks to invest in the Arab countries after international markets were severely hit by the financial crisis.

Adnan Yousef, Chairman of the Beirut-based Union of Arab Bank (UAB), said the combined profits of the nearly 470 Arab banks grew by around eight per cent in 2009 and expected them to perform even better in 2010.

In an interview with Emirates Business at the Abu Dhabi Economic Forum, which opened in the capital yesterday, Yousef said Arab banks have generally recovered from the repercussions of the global fiscal crisis.

"My message to the Arab banks again and again is very simple, invest in the Arab countries… They now have the most secure markets and we can lend to these markets which are right now open for lending," he said.

"I tell the banks not to worry about Dubai because Dubai would have no problems and, therefore, they should go back to this market. I can assure all the banks and investors that Dubai is safe, secure and strong. It has always been strong and will come out of the current problem even stronger."

Yousef, also CEO of the Bahraini Baraka Banking Group, said Arab nations need funds for domestic development and its time for the banks to invest at home.

"I am not saying avoid the international markets 100 per cent, but I am asking them to focus on the Arab region… They should not be worried about a slight debt problem in Dubai… This market is still good and profitable," he said.

"The Arab banks possess a massive financial potential and their assets have largely grown over the past few years to exceed the combined Arab GDP. I again call on them to take advantage of their financial strength and the Arab countries' urgent need for development, particularly in the present situation, for better co-operation in an attempt to develop and settle the Arab wealth on Arab land while exerting special efforts to develop and expand the scope of joint Arab projects in all fields," Yousef said.

"It has become clearer than ever that Arab banks can play an active and constructive part in stimulating the economies of their countries," he said.

"The banks should embark on that role, prompted by the fact that Arab economies are heading quickly for a recovery from the global crisis and the fact that they have been only slightly affected by the downturn."

Yousef said Arab banks performed better than banks in most other countries in 2009 despite a decline in the profits of some banks.

The combined net earnings of all banks in the Arab world grew by more than eight per cent, said the chairman of UAB.
Keep up with the latest business news from the region with the Emirates Business 24|7 daily newsletter. To subscribe to the newsletter, please click here.
Follow Emirates 24|7 on Google News.