Acute risks facing financial systems begin to abate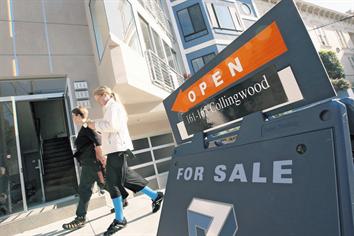 There are some encouraging signals pointing that "the smoke is beginning to clear from the inferno fed by the global liquidity crisis", said the Sarasin Group, a Swiss international finance service provider, in its Strategy Outlook sent to Emirates Business.
Chief Investment Officer, Burkhard Varnholt, and Chairman of the Investment Policy Committee, Guy Monson, said there was a slowdown in various negative trends as a result of strong government intervention. The report also identified several opportunities in various asset classes as a result of economic trends.
Monson said: "Fires are still burning across the world's economies, and many of them – including those in Detroit – will burn for sometime. But in other areas, with many of them incorporated in our themes 'Security of Supply' and the 'Strong Get Stronger', the smoke is beginning to clear. Initial opportunities for investors are emerging."
The coming months pose a risk of deceleration in world growth, they said.
"The risk in the months ahead is that the orderly deceleration in world growth experienced in the first half of 2008 devolves into a disorderly collapse as we have seen with the implosion of Lehman Brothers in September providing a stark warning," said the report.
At the moment, lack of credit continues to create chaos in credit financing, inventory and payroll management across global companies. The credit rationing has been calamitous in globalised world and led to recession. However, the same downturn has also led to some positive results like alteration in the world's inflationary outlook, the report added.
It said that deflation remained a risk but "not a reality" for the world economy.
According to the report, prices of the "very best" financial assets are starting to stabilise.
Experts said November last year was the record month for issuance of non-financial investment grade names, with issuance at €23 million (Dh84m). Cautious approach by those who were raising funds led to high levels of oversubscription and "virtually ensured a strong secondary trading", said the report. "It is a relief to see signs of life in the cash and commercial paper markets, the life blood of corporate liquidity."
As per the study, the Federal Reserve has reported that issuance is up by $48.6 billion and all this is in response to the Fed Reserve's "unprecedented Commercial paper Funding Facility which intervenes directly to buy private sector short dated debt".
Funding costs for home owners too have started to decline, said Sarastin, stating that this it is triggering a new wave of mortgage re-financing. They said the growing speculation that the Federal Reserve, alongwith the Treasury, would seek to cap mortgage rates at 4.5 per cent for new home owners, could be an "incredibly powerful" tool to stabilise the housing market as current borrowing costs for conforming mortgages are in excess of six per cent.
In equity markets too, the experts pointed out, the high quality global blue chips including the best of heavily cyclical sectors are beginning to recover.
"Hewlett Packard, Home Depot and Caterpillar were all up more than 10 per cent in December. Volatility for the major indices also continues to fall."
They added that excessive indicators of risk aversion were also easing in currency markets and commodity markets bounce back after the extra ordinary falls of recent weeks.
Experts said action by the US Federal Reserve and other governments – including efforts to impact the availability of credit directly – will mitigate that risk by slowing deceleration, and that the promise of sustained intervention is already having stabilising effects.
"While deflation will remain a risk, we do not expect it to become a reality," they added.
Varnholt said: "Investors should remain cautious. But they should not allow smoke to blind them to the opportunities we can now see if we do not allow ourselves to be overcome by the general economic gloom. Recently we have seen prices for the best financial assets stabilise, record issuance of investment-grade European bonds, flatter equity markets, dramatically reduced inflation, and reduced volatility. Risk aversion is easing."
Attractive investments

Sarasin Group executives said opportunities lie in corporate bonds, blue-chip equities and also in harnessing today's volatility to sell call options against longer-term positions to generate additional returns.
Sharing its investment strategy, Sarasin said it would target emerging opportunities and favour shortening maturity duration on fixed interest holdings, continuing to diversify into government/hybrid bank and related agency issues, structures that carry similar risks to Treasuries in the short-term, but which offer more attractive yields.
"We will continue gradually to switch government issues into senior bank and prime corporate debt which it sees as a compelling long-term asset class for investors today."
After the scramble for dollars with record inflows into the US – although concentrated almost exclusively in short-term Treasuries and deposits – coupled with US industrial production continuing to deteriorate, a rate cut close to zero per cent and the promise of further direct Federal Reserve intervention in the bond markets.
Regionally, Sarasin said it favoured Japan in the longer term and the UK more immediately because of the extraordinary currency declines. The Japanese economy has not yet been subject to the same sort of excesses as elsewhere.
UK equities with close to 65 per cent of revenues coming from international earnings should generate extraordinary translational windfalls, with Sterling falling faster and more aggressively than any other major currency.
Follow Emirates 24|7 on Google News.
Acute risks facing the global financial systems are beginning to abate, experts at a leading research group have said.