Borse Dubai closes $2.5bn syndication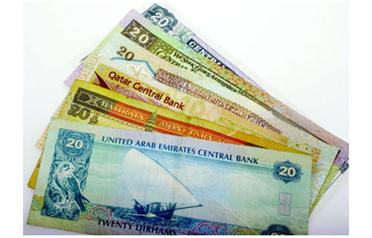 In a massive vote of confidence in Dubai's economy, Borse Dubai attracted "some fresh money" in closing a fully subscribed $2.5 billion (Dh9.1bn) syndication, a senior executive close to the transaction said yesterday.

"It was mainly the foreign banks who rolled over what they were holding. Local banks – based in Dubai as well as Abu Dhabi – also rolled over their facilities. And some fresh money came in," the executive said on condition of anonymity.

The original financing, which was split between a $2.226bn and a £796 million (Dh4.1bn) facility, paid a margin of 70 to 130 basis points (bps) over the London Interbank Offered Rate, or Libor.

HSBC co-ordinated Borse Dubai's loan, which includes a one-year extension option.

The syndication closed yesterday at 325 bps over Libor, with an additional fee of 75 bps if it is extended for a year.

Borse Dubai's shareholders will inject $1bn in equity which, together with the syndication, will refinance the company's $3.78bn loan which matures on February 28. This amount has, however, now fallen to $3.4bn due to exchange rate changes. The original loan was used by Borse Dubai to finance its part of a $4.9bn deal with Nasdaq Stock Market to acquire Nordic stock markets operator OMX. The company owns the Dubai Financial Market and Nasdaq Dubai and has stakes in the London Stock Exchange and Nasdaq.

Borse Dubai is the first Dubai heavyweight to tap the loan market this year to refinance debt. The cost of insuring Dubai's debt with credit default swaps (CDS) has become more expensive in past months. Dubai's five-year CDS traded at 652 bps on December 17, up from 71 bps in January 2008.

In all, $11bn of syndicated loans for Dubai-based borrowers, excluding Borse Dubai, are due to mature before the end of 2010, according to Reuters Loan Pricing Corp data.

In November, DIFC Investments paid down its $500 million loan that matured in December. In December, Dubai World chose not to refinance after deciding it was not competitive to do so at the rates available at that time, and repaid an outstanding loan.

Investment Corporation of Dubai borrowed $6bn in September, the last regional deal of more than $1bn, according to reports.

The UAE Government has put together an emergency funding package worth Dh120bn to help banks cope with the fallout of a global credit and economic crisis.

The country has also set up a special federal task force to deal with the issue of debt repayments.
Follow Emirates 24|7 on Google News.