Committee formed to recommend Amlak, Tamweel strategy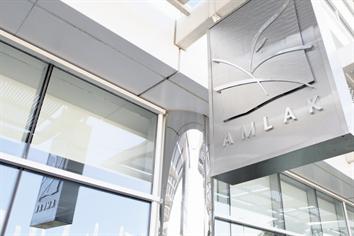 The UAE Cabinet yesterday announced the formation of a Steering Committee to review and recommend strategies for leading mortgage lenders Amlak Finance and Tamweel.

The high-level committee, headed by Sultan bin Saeed Al Mansouri, UAE Minister of Economy, brings together experts from across ministries and regulatory bodies. The move highlights the federal government's support to the UAE economy and strengthening of its financial institutions.

Amlak and Tamweel were merged with two Abu Dhabi-based banks in November as part of a consolidation plan.

The committee will draw up a comprehensive report of Amlak's and Tamweel's performances under the changed economic environment and present its recommendations on the way forward to the government by the end of February.

Commenting on the move, Sultan bin Saeed Al Mansouri, said: "Mortgage finance has been one of key drivers of real estate growth in the UAE. The ripple effects of the global financial meltdown have necessitated a renewed approach to the business models of Amlak and Tamweel."

"From a long-term perspective, UAE's mortgage finance segment offers enormous potential. The Committee will structure solutions and evaluate ways in which Amlak and Tamweel can unlock these opportunities in the short to medium term. The proposal may also look at reconstructing of the business and developing a sound, long-term business model. This is aimed at infusing greater stability into UAE's property sector."

The final proposal will take into consideration the larger interests of the mortgage finance market and stakeholders of the two entities, he said.

The Committee will analyse various future scenarios for Amlak and Tamweel in the wake of long-term challenges faced by the mortgage market, as a result of the global financial crisis. A range of measures will be explored, before finalising one that will restore healthy growth in the mortgage finance market.

Amlak said on February 1 that it plans to restructure the company based on the volume of work and future business needs, according to a statement posted on the Dubai Financial Market website.
Follow Emirates 24|7 on Google News.