Cross-border issuance to revive as market improves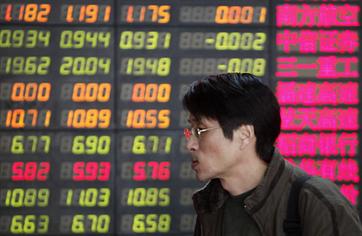 Issuance in the Asian structured finance market will rise moderately in 2010, as investor interest makes a comeback, and the price gap between investors and sponsors narrows, according to Moody's Investors Service.

"The performance outlook for South Korean RMBS and auto loan ABS is stable. Korean residential mortgage loans have a recovery rate of more than 99 per cent, while the performance of Korean auto loans has been stable, with no marked deterioration during the credit crisis," said Jerome Cheng, a Moody's Vice-President and author of the report.

"The performance outlook for Korean credit card ABS and Singaporean CMBS is negative. The negative outlook on Korean credit card receivables is based on potential deterioration in cardholders' payment ability. Korean household debt is at an all-time high, and a rise in interest rates would hurt cardholders' ability to pay down unsecured credit card receivables,'' said Cheng. "For commercial properties in Singapore, the oversupply of office and industrial space and a weak economy are adding pressure to both vacancy and rental rates."

However, Moody's sees no rating implications on the rated transactions due to asset performance.

In its outlook for activities in 2010, the rating agency says that South Korea, the largest securitisation market in this region, will issue some cross-border ABS, RMBS and covered bond transactions. Investor interest is evident, given that Korean receivables did not deteriorate much during the global crisis. Rather, they have all improved, as Korea's economy started to improve.

In its review of 2009, Moody's notes that the fallout from the credit crunch significantly impacted the issuance from the Asian structured finance market – with the exceptions of the domestic markets in Korea and India.

South Korea's domestic and cross-border issuance in 2009 was $33 billion (Dh121.11bn), 87.6 per cent of the region's total $37.7bn issuance. South Korea's domestic market was dominated by project finance securitisations and RMBS, while its cross-border market generated all the foreign currency-denominated issuance in the region, including Asia's first covered bond transaction.

Moody's rating actions in 2009 were mainly downgrades related to changes in counterparty ratings and the change in South Korea's local currency bond ceiling.

"The downgrades were not driven by performance deterioration in the underlying receivables. If anything, the performance of these receivables is well within our expectations," added Cheng.

Moody's also changed its assumptions for three transactions, as perceived levels of risk increased. Two of them are deferred payment transactions in Singapore where the underlying residential property buyers' default risk had increased and the property values had declined.

The third one is a Real Estate Investment Trust (Reit) in Taiwan where the Reit had acquired a new property through increased leverage. The ratings of these three transactions were subsequently downgraded.
Keep up with the latest business news from the region with the Emirates Business 24|7 daily newsletter. To subscribe to the newsletter, please click here.
Follow Emirates 24|7 on Google News.