DFSA alert over old scam in new wording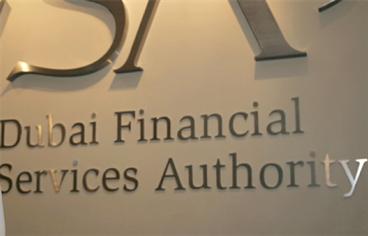 A fraudulent investment scam claiming to represent the governor of DIFC has struck again.

The e-mail, which invites people to participate as a broker/agent in a DIFC individualised equity investment portfolio management programme, is now using the name of the recently appointed governor, Ahmed Humaid Al Tayer.

Dubai Financial Services Authority (DFSA) said the e-mail is linked to "organised fraud". Thus it alerted the financial services community and members of the public of the scam.

DFSA said the e-mail invites individuals to participate as "investment portfolio holders and administrators" and offers individuals an opportunity to share in a backlog of "excess maximum return capital profits (EMRCP)" that may appear attractive to individuals seeking finance.

"DFSA strongly advises that you do not respond to the invitation," the DIFC regulator said.

Ian Johnston, DFSA Deputy Chief Executive and Managing Director, told Emirates Business that the e-mail has been around for years with someone originally claiming to be Omar bin Sulaiman, the former DIFC governor.

"They basically just changed the name of the governor. We reported it to the police and people just need to be alerted that this happened," he said.

Johnston said the scam is a "serious matter" because it may allure anyone. "If this is taken then they are in danger of losing money," he said. "We would always suggest to people that they don't respond to any email invitation and send money."

"We always tell people to take proper advise in taking on an investment. I'm not aware of anyone who has given money but we give an alert due to the fact the email is still being sent," he said.

"On this one I am not up to speed of where we are but we have had other e-mail frauds from time to time that we in the DFSA were able to step in and take some action," Johnston added.

The e-mail, which has been circulating since 2007, says DIFC has a back-log of an EMRCP of an average of 1.2 per cent on each private investment and corporate portfolio under its administration and control.

"We wish to re-invest this fund by putting it into the management of private businessmen and corporations with good business ideas that can generate at least 10 per cent ROI [return on investment] per annum over maximum of five years duration. The fund will be disbursed based on a clear loan of 4.5 per cent interest rate per annum for 5 years renewable tenure," the e-mail said.

The same e-mail is also circulating using different names such as "Sheikh Ahmed bin Humaid Al Nuaimi, Vice-President, DIFC", "Dr Omar bin Sulaiman, Acting Director-General/Ex-Officio Governor, DIFC", and "Dean Ferris, Secretary Legal Officer, DIFC".
Keep up with the latest business news from the region with the Emirates Business 24|7 daily newsletter. To subscribe to the newsletter, please click here.
Follow Emirates 24|7 on Google News.