DFSA gets tough with violators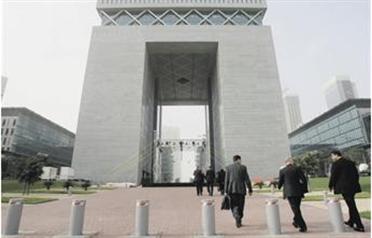 The Dubai Financial Services Authority (DFSA) implemented two enforcement actions in 2008 involving financial penalties of about a million dollars and the suspension of one firm.

In its annual report released yesterday, the regulator of the Dubai International Financial Centre said it initiated proceedings in the DIFC Court against Shuaa Capital International and Shuaa Capital to enforce compliance in an accusation involving the manipulation of DP World's stock price on Nasdaq Dubai on March 31.

The DFSA determined that Shuaa Capital intentionally set about to raise the closing price of DP World shares so that it could mark up the book value of its proprietary portfolio in those shares for accounting purposes. The DFSA also determined that Shuaa Capital obstructed the regulator's investigation.

The sanctions include financial penalties totalling $850,000 for market manipulation and $100,000 for obstructing the investigation.

GFS Investments' operations licence was suspended for trading "outside the permitted limits" of its DFSA licence, including "deliberate and dishonest conduct calculated to deceive" the regulator.

GFS Investments was penalised $25,000 and its employees between $3,000 and $70,000. GFS was asked to compensate clients with more than $500,000 for financial losses suffered as a result of the misconduct.

David Knott, who ceded the DFSA Chief Executive's post to Paul Koster in December, said that, as a result of the global financial crisis, the regulator will continue to emphasise on risk-based regulation rather than on rules- or principles-based regulation.

"As policymakers pursue their post mortem of the financial crisis, one recurring theme will be risk identification and remediation. This change of emphasis will be welcomed by the DFSA and is precisely aligned with the approach that we have been pursuing in recent years," Knott said.

"In 2008, a number of additional policy programmes were implemented, including new rules to open the DIFC to retail clients; overhauling our funds management rules; introducing new prudential requirements for Islamic finance products; and further strengthening our anti-money laundering regime.

"Some of these initiatives were deregulatory in nature, while others imposed additional compliance requirements. But they all reflect our policy commitment to the careful assessment of risk and the implementation of effective and proportionate regulatory responses," Knott said.

The DFSA has kicked off a review of all aspects of risk-based regulation "in a degree of detail that we believe exceeds anything previously attempted", Knott said.

"We commenced this work in mid-2008 and expect the project to consume substantial resources throughout the next two years. The global financial crisis has added both urgency and relevance to the project and we look forward to sharing our findings with other regulators in coming months," he said.

Koster, the former Dutch regulator, is widely perceived as a proponent of risk-based regulation.

During 2008, DFSA's supervision division conducted 97 on-site risk assessments.

"Specific matters subject to review and assessment include the overall level of firm risk and the adequacy of capital, corporate governance and the quality of executive management, internal audit and controls, and compliance with applicable laws and regulations," the annual report said. On-site risk assessments were supplemented by off-site firm surveillance via analysis of quarterly reports of financial conditions required to be submitted to the DFSA, it said.

The DFSA also conducted thematic reviews of capital adequacy planning and corporate governance, as well as training and competence.


Milestones

- The DFSA licensed its 300th regulated firm on November 16 and its 312th by year-end. 

- It granted an amended licence to Nasdaq Dubai (formerly known as DIFX) to operate a derivatives exchange. 

- It granted "recognised body" status to the Chicago Board of Trade enabling it to provide direct access to its US commodities futures markets to DIFC customers. 

- The DFSA announced a joint regulatory initiative with the Securities and Futures Commission of Hong Kong to facilitate reciprocal access to Islamic financial products in Hong Kong and the DIFC. 

- It signed MoUs with two of Asia's other leading regulators – the China Securities Regulatory Commission and the Monetary Authority of Singapore.
Follow Emirates 24|7 on Google News.