Financial centres drive Dubai's progress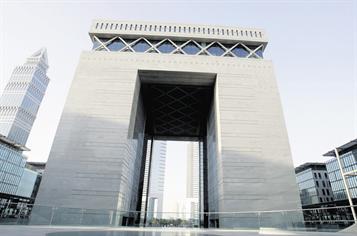 Under the patronage of His Highness Sheikh Mohammed bin Rashid Al Maktoum, Vice-President and Prime Minister of the UAE and Ruler of Dubai, the emirate has carved a niche for itself on the global financial map.

Since January 4, 2006, the accession day, His Highness has conceptualised and implemented several centres of excellence to drive the growth of Dubai and the UAE. Also, he successfully speeded up the progress of financial centres, which existed before his accession.

Dubai International Financial Centre (DIFC), Dubai Financial Market (DFM), Dubai Gold and Commodities Exchange (DGCX) and Nasdaq Dubai, to name a few, have got impetus from the vision of Sheikh Mohammed.

DFM started operations in March 2000, DIFC in September 2004, Nasdaq Dubai in September 2005 and DGCX in November 2005. Sheikh Mohammed's initiatives towards DIFC contributed in creating a world class financial centre as it managed to attract attention from global industry players, said senior financial analysts.

"His Highness Sheikh Mohammed's vision to create a regional hub here bridges time gap between the East and West as Dubai is more properly located. DIFC has contributed significantly to promote Islamic products and services that offer less risk in the wake of global economic recession," said Wadah Al Taha, a senior financial analyst.

Al Taha applauded His Highness for his vision to create a global financial hub in Dubai at a time when there was big gap in financial infrastructure in the Middle East and North Africa (Mena) region.

DGCX is another testimony to the commitment of Sheikh Mohammed towards project implementation. When Jignesh Shah, the founder, Chairman and CEO of the Financial Technologies group, met Sheikh Mohammed with a proposal on derivatives trading in commodities, the assurance from His Highness saw the whole setting up of DGCX within a year as it started operations on November 22, 2005.

Within a span of four years, the DGCX has emerged as one of the prominent commodity bourses in the world. The number of contracts traded on the bourse has gone up to 1.32 million in 2009 from 0.62 million in 2005-2006, while the turnover shot up to $69.05 billion (Dh253.65bn) in 2009 from $15.46bn in the first year of operations.

Binny C Thomas, Managing Director of DBFS Commodities DMCC, said: "His Highness Sheikh Mohammed's vision made commodities trading a reality here. His efforts led commodity trading awareness coming to people. The volumes are picking up on the DGCX, which is the first step of commodity trading to spread across the GCC."

There is also no bankruptcy in companies registered with DIFC and no insider trading on Nasdaq Dubai which indicated that there is stringent financial act enforcement.

Dubai Financial Services Authority (DFSA) regulates more than 317 entities, 245 authorised firms, 55 ancillary service providers and 17 registered auditors.

"Sheikh Mohammed is a born leader, who always gives equal priority to the economic development and welfare of humanity. His farsightedness has turned a small Arab city into an international trading hub.

He has transformed Dubai into a vibrant tourism and finance hub. He has introduced transparency in the financial system and won the confidence of the world by promising to introduce bankruptcy law," said Divya Jitendra Gianchandani, Partner, Jitendra Chartered Accountants.

"His determination to achieve the result is extraordinary, which is evident with the launch of Dubai Metro and Burj Dubai in such difficult times. The launch of his personal website www.uaepm.ae, shows how much care he takes for the people," She said.

Since its inception in 2004, DIFC emerged as the seventh most competitive financial hub in the world, while top three were Singapore, London and New York.

World's leading financial institutional majors including Morgan Stanley, Merrill Lynch and Credit Suisse have received licences to offer financial services as they seek to tap Middle East market. More than 850 firms have been registered with DIFC in just five years. DIFC offers its member institutions incentives such as 100 per cent foreign ownership, zero tax on income and profits and no restrictions on foreign exchange.

Ahmed Humaid Al Tayer, Governor of the DIFC, said: "DIFC's legal and regulatory framework has been designed to provide financial institutions a stable and growth-oriented business environment to operate in. This environment gives companies across the industry spectrum the security and certainty necessary to establish financial and investment linkages."

Despite the global economic slowdown, DIFC is able to attract several global majors such as DE Shaw and Company, Dutch law firm Stibbe and Najd Investments.

In September, DE Shaw opened its office at DIFC. "We have witnessed the Gulf's rise in prominence as a hub of commercial and financial activity, and we hope that establishing DE Shaw & Company Mena Limited will further advance our public and private investment activities in what has become a major capital market," Julius Gaudio, a member of the executive committee of DE Shaw & Company, had said.

David Meijeren, a senior officer at Stibbe Dubai office, said: "The DIFC is the financial centre for the region. Our presence here will enhance our possibility to further strengthen our relationship with existing clients and tend to the needs of new clients.

"Cost-efficient structuring and the use of investment protection treaties is more important in this day and age."

Highlighting the confidence level in Sheikh Mohammed's vision, global investors are upbeat over opportunities in the region.

Most of the investment firms are coming to Dubai for expanding their operations.
Keep up with the latest business news from the region with the Emirates Business 24|7 daily newsletter. To subscribe to the newsletter, please click here.
Follow Emirates 24|7 on Google News.