GPSAA board approves draft budget for 2009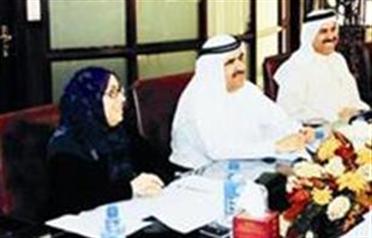 The General Pension and Social Security Authority (GPSSA) held the 11th meeting of its board of directors yesterday, which was chaired by Sheikh Hamdan bin Rashid Al Maktoum, Minister of Finance and the Chairman of GPSSA.

The board reviewed the financial statements of the first three quarters of 2008, as well reports from external auditors. It also reviewed the achievements of the executive committee, which was set up from among the board of directors, and endorsed its recommendations and decisions.

The board praised the efforts of the executive committee in further developing the GPSSA and raising its efficiency to achieve the
optimum use of financial resources and the consolidation of best practices for comprehensive quality improvement.

The board approved the estimated draft budget for 2009, as well as the GPSSA's strategic plan for the year ahead.
Follow Emirates 24|7 on Google News.