High rents are a hurdle to shifting to DIFC premises, say companies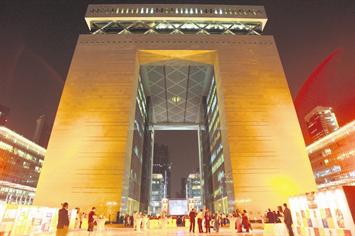 Many Dubai International Financial Centre (DIFC) companies operating from outside the financial free zone have complained that the rentals charged by DIFC are much higher than outside, and paying such a rent now, at a time when the industry is facing tough times, is certainly burdensome.

The DIFC had asked all firms operating from outside the centre with DIFC licence to move into the its premises by December 31, 2009.

A spokesperson of DIFC told Emirates Business that as the DIFC district was being physically developed, over the course of the past five years a provision was made in the Dubai Law No 9 of 2004 that enabled firms to locate temporarily in the emirate of Dubai.

"We are currently realising that as the centre grows there are physical developments that are coming up which would satisfy the requirements of clients that are not yet physically based in DIFC. As such, the centre is requesting these firms to look at the available options and finalise accordingly. It is worth noting that as a registered entity, any DIFC firm has to eventually have a DIFC address," he added.

Saad Maniar, Managing Partner of the Horwath Mak's DIFC office, said many firms have spent substantial amounts on furnishing their offices and it is quite obvious that they will find it cumbersome to shift to DIFC as they will end up losing substantially on that front.

"The disparity in rentals between DIFC and outside is really big. I am sure that DIFC authorities will look into this issue and do something to minimise this gap. The average annual rental in a posh building outside DIFC is only around Dh100 per square foot," said Raju Menon, Managing Partner of Morison Menon Group.

There are others who argue that the DIFC firms should be prepared to pay higher charges to be within a centre which is well-regulated and follows international standards in its laws and regulations. During the boom period, DIFC was not able to accommodate all firms that were registered with it. These firms were allowed to operate from outside until the DIFC developed sufficient space to accommodate them.

Not only that DIFC developed additional spaces, but some companies had to shut shops for different reasons including the global recession that hit the region also. According to DIFC website though around 900 firms were registered with DIFC since its inception, about 130 companies are not active now.

The list of  inactive companies include names such as Damas Jewellery, Emirates Integrated Telecom Company, Flagstone Alliance Insurance, HSBC Middle East (ATM), Istithmar World, Lloyds TSB Offshore, Rasmala CBD Asset Management, Tamweel (1) Properties and Unicorn Capital.
Keep up with the latest business news from the region with the Emirates Business 24|7 daily newsletter. To subscribe to the newsletter, please click here.
Follow Emirates 24|7 on Google News.