ING to take government guarantees, CEO resigns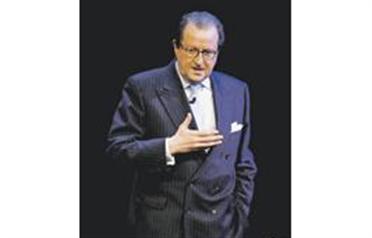 Dutch financial group ING will take a 2008 loss of €1 billion ($1.3bn, Dh4.7bn) and will tap into €22bn of Dutch state loan guarantees for its troubled loan portfolio, it said yesterday.

Michel Tilmant will step down as Chief Executive, ING said, and will be replaced by Board Chairman Jan Hommen, former Chief Financial Officer of Dutch electronics group Philips.

"It is just a major relief," said Theodoor Gilissen analyst Paul Beijsens. "At the moment we cannot predict whether the market will get worse. ING may need more help, but at this point they addressed a major risk."

After what it said was the worst quarter for equity and credit markets in over half a century, ING said it would post an underlying loss of €3.3 billion for the fourth quarter, including €2 billion in losses from its structured credit portfolio.

The Amsterdam-based banking and insurance group said it would look into making divestments outside its core business, but declined to say what or how much it planned to sell.

ING also said it would cut €1bn of costs in 2009, by scrapping 7,000 jobs out of a total of about 130,000 worldwide.

In addition to other cost-cutting measures, such as reducing head office spending, ING said it had decided not to launch its ING Direct banking service in Japan, a project it had planned to launch in 2008 pending regulatory approval.

It also said it would re-evaluate its sponsorship of the Renault Formula One racing team.

In order to bolster its capital ratios, ING said the Dutch government would cover 80 per cent of its 27.7 billion euros residential mortgage-backed securities (RMBS) in subprime mortgages, made to risky borrowers, and "Alt-A" loans, made to borrowers with a slightly better credit profile.

Tilmant, CEO since 2004, will step down immediately and Hommen will formally take over for a four-year term once appointed by shareholders at a general meeting on April 27. Until then ING executive Eric Boyer will be acting CEO, the financial group said.
Follow Emirates 24|7 on Google News.