Moody's Analytics opens DIFC office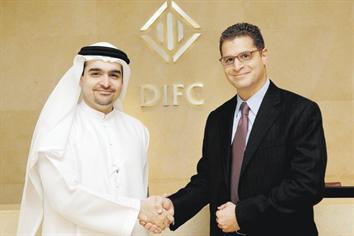 Moody's Analytics, which provides risk management solutions to the banking and capital markets, yesterday announced the formal launch of its office at the Dubai International Financial Centre (DIFC).

"Moody's Analytics' presence in the Middle East underscores our commitment to the region, where we serve close to 100 customers," Mark Almeida, Moody's Analytics President, said in a statement.

The firm offers a range of risk management and credit decision-making tools designed to cover market participants' needs across the credit spectrum. Its offering includes diverse data sets and quantitative risk scoring capabilities; authoritative research and analysis of credit risk and economic trends; and professional training services in finance.

Customers in the Middle East make extensive use of the company's credit risk scoring and loan origination tools as well as its regulatory and economic capital management solutions.

Abdulla Al Awar, Managing Director of DIFC Authority, said: "The global financial crisis has shown the critical importance of comprehensive risk management and credit decision making in the financial services industry. The expertise provided by firms like Moody's will help financial firms in the region develop sound credit decision-making and risk management frameworks."

Wael Jadallah, Director of Moody's Analytics (DIFC), said: "Having already gained the trust of institutions, Moody's Analytics is confident that its award-winning quantitative tools and services can help address the credit risk management and regulatory compliance needs of all market participants."
Follow Emirates 24|7 on Google News.