Nomura gets licence to provide financial services from DIFC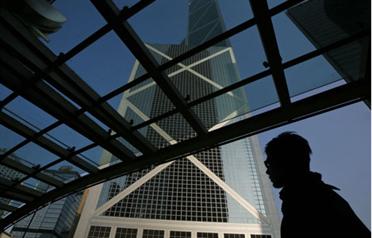 Asia-based investment bank Nomura International yesterday said it has received a banking licence from the Dubai Financial Services Authority to provide investment banking and capital markets services from the Dubai International Financial Centre (DIFC).

Nomura, which completed the acquisition of Lehman Brothers' investment banking, equities and fixed income businesses in the Middle East on October 13, 2008, said it plans to offer consolidated services in the region.

Abdulla Al Awar, Managing Director of DIFC, said: "The Middle East offers Nomura tremendous long-term opportunities, and with the acquisition of Lehman Brothers' businesses in the region, it is perfectly positioned to tap the growing regional market for financial services."

Nomura and Lehman Brothers had different geographical footprints and together now offer a complementary platform in the Middle East. Nomura's presence in the region was centred in Bahrain and Lehman Brothers' in Dubai and Doha.

Last year, Nomura was awarded a licence to operate in Saudi Arabia by the Capital Market Authority and is expected to open for business shortly. The company is currently in the process of obtaining a licence from the Qatar Financial Centre Regulatory Authority.

Nomura's office in DIFC, the bank's largest in the region, will offer investment banking and global markets services to clients across the Middle East and Africa. The bank offers a gateway to global markets and access to major institutions in Japan and other Asian centres.

Philip Lynch, Chief Executive Officer, Middle East and Africa, Nomura International, said: "This is a very exciting time as we accelerate the development of the Nomura business in the Gulf. Our platform brings a unique offering to our Middle East clients with a growing presence across the region and strong access to global markets. In response to the rising interest in doing business in Asia, we are able to provide clients reach and a depth of understanding in Japan, Nomura's home market, and across the continent."

Lynch served at Lehman Brothers for over 20 years. He held several senior positions including co-head of European Equities, head of Global Finance for Europe and co-head of Asia-Pacific Investment Banking.

Takuya Furuya, President of Nomura's Bahrain office, has been appointed Chairman of the Middle East and Africa business. Jameel Akhrass will be Vice Chairman and head of the Investment Banking business and Mohamed Idriss will head the Global Markets business for the region.
Follow Emirates 24|7 on Google News.