PE to take advantage of economic slowdown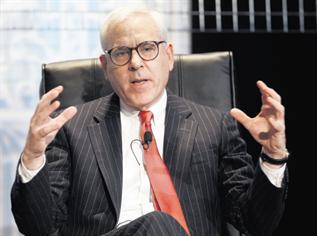 From global titans of the private equity industry to relative newcomers – everyone believes that private equity (PE) is set to gain from the current financial crisis and will perhaps come out stronger.

Experts have pointed out that funds that are called up and invested in difficult times like these have often historically turned out to be the best performers.

"This is a good time for private equity players if the industry moves carefully and skillfully with corporate partners and sovereign wealth funds. Low prices can yield attractive returns for the PE industry – perhaps the best ever," said David Rubenstein, Co-founder and Managing Director of The Carlyle Group, one of the world's largest private equity firms. He described this as "perhaps one of the finest hours for private equity markets".

"An enormous number of companies need capital and the private equity industry has the necessary money. The US Government can't do everything. Private equity players can play an important role by re-capitalising many institutions."

Rubenstein believes that there are huge opportunities for PE. "They [PE] can invest in financial services businesses, an industry that hasn't previously seen a great deal of PE involvement. With $1 trillion of dry powder, the PE industry is in a stronger position than anyone else to help in economic recovery by providing capital and management expertise to financial services businesses. PE can re-tool itself by coming in and offering longer-term capital to these institutions and helping them turn around," he said.

Distressed PE has never seen so many opportunities, with one expert describing the current situation as a "once in a lifetime" opportunity. Most analysts favour investments in the US in this particular area – buy cheap and reap the benefits, they believe.

According to experts, infrastructure is another hot area, with lots of opportunities expected to continue. Likewise, mezzanine funds are expected to see huge growth and opportunities.

Despite the good prospects, experts are quite aware of the downside that the PE industry will have to face as financial meltdown takes place. There will inevitably be some casualties in some PE firms' portfolios, such as those companies acquired in 2006 and early 2007 at high prices.
Follow Emirates 24|7 on Google News.