SCA urged to set 45 days for disclosures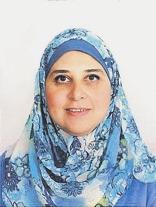 Abu Dhabi-based Al Fajr Securities has called on the Securities and Commodities Authority (SCA) to make it mandatory for public shareholding companies to disclose their financial results within a maximum of 45 days.

Al Fajr said most companies have taken advantage of a decision by the SCA's board of directors making the disclosure optional and not obligatory and delayed their announcements, which has affected the performance of the stock markets and investor confidence.

"The number of companies that had disclosed their results at the beginning of Thursday's trading session totalled 22 out of the 106 listed in the market – eight out of 21 banks, two out of 27 insurance companies, seven out of 31 service companies and five industrial companies," Maha Kenz, a financial consultant at Al Fajr Securities, told Emirates Business.

Unlike in past years, companies, especially banks, have refrained from publishing initial statements on their annual results, as the issue is optional. This means after the 45-day period, of which only 15 days remain, investors will lose all hope of getting new initial financial statements and they would have to wait until the end of the first quarter of this year when the audited financial statements are obligatorily disclosed. Only then can they take investment decisions based on objective foundations.

"This is not useful for the market and the dealers, because the delay in announcing financial statements creates rumours and the investors remain in a state of waiting. Daily trading weakens and corporate and foreign investment shy away from the market.

"Markets with improved levels of disclosures and transparency help investors to take informed investment decisions. Through simple figures available in initial financial statements, such as revenues, and operational and net profits, small investors can determine a company's general trend in the fiscal year and its last quarter and compare this performance with the projections provided. In addition, these statements enhance the confidence of investors in the transparency of disclosures in the market," said Kenz.

She added that the delay in disclosure was not connected to the losses suffered by companies, though the majority of companies that made profits have already announced their results.

Most companies are also offering no excuses for the delay, especially after the SCA gave them an option to disclose their non-audited financial statements within 45 days and their audited statements within 90 days, Kenz added.
Keep up with the latest business news from the region with the Emirates Business 24|7 daily newsletter. To subscribe to the newsletter, please click here.
Follow Emirates 24|7 on Google News.