Turkey to unveil IMF loan details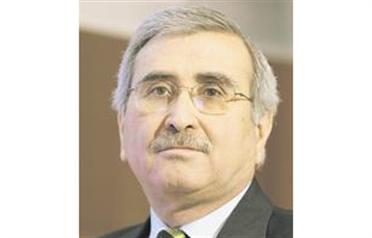 Turkey will make a statement soon on a planned loan accord with the International Monetary Fund (IMF), the head of its central bank said yesterday, a deal seen as vital to reviving the country's ailing economy.

An IMF team has been in Ankara for two weeks for talks on an accord to replace the previous $10 billion (Dh36.73bn) standby deal that expired in May, since when the international financial crisis has helped slash growth in the emerging market economy.

Turkish Central Bank Governor Durmus Yilmaz told a gathering of financial reporters that a letter of intent on the accord should be sent before Turkey holds local elections in March.

"A statement will be made soon on the subject [of the IMF deal]," Yilmaz said, adding that talks were focused on macroeconomic indicators and fiscal policy.

Financial markets and business leaders have long pressed the government for a fresh IMF deal in 2009, when the Turkish private and public sectors face hefty debt obligations.

The EU candidate country's economy grew at annual rates of about seven per cent in the years since a domestic financial crisis in 2001, but slowed to just 0.5 per cent in the third quarter of last year. It is expected to slow further in the following quarters as the global slowdown puts the brakes on local demand.

Analysts have welcomed the comments that an accord, seen as being worth up to $25bn, was imminent. Yilmaz did not give a figure for the size of the agreement.

"The funds to be taken from the IMF will be appropriate for Turkey's demands," he said, adding it was possible for the size of the deal to exceed the country's quota.

Yilmaz said the country's foreign financing demand was around $30bn, based on estimates of a 75 per cent debt rollover.

Turkish financial markets, as elsewhere in the world, have been battered by the crisis. The main share index halved in value last year, while the lira lost around a quarter of its value against the dollar.

Turkish media have previously reported that the government and the IMF disagreed on the use of the IMF funds that Turkey will receive. Sources told Reuters that the fate of the talks with the IMF should become clear before Wednesday when Economy Minister Mehmet Simsek, who is conducting the talks, will head to Davos for the World Economic Forum meetings.
Follow Emirates 24|7 on Google News.