Credit risk insurers monitor portfolios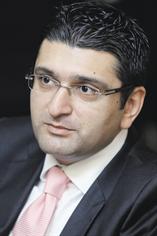 Changed economic scenario has made credit risk insurers more restrictive.

Apart from a close and more frequent monitoring, they are also reviewing markets and sectors with a view to facilitate risk management better.

Increased risk has also led to rise in corporate interest towards credit risk insurance, said market players.

"We are reviewing market, sectors and buyers," said Mahan Bolourchi, Head of Risk Management, Euler Hermes.

"Credit insurance has grown much popular in the present economic situation. Corporates are spending more on it, too. They want to insure their portfolios. Besides, many buyers also seek good grades from companies like ours by providing their balance sheets and other details," he said.

Due to high risk, construction, retail ad IT are the sectors that have been showing more interest in getting their credit risk insured, he said. Companies are not only keen on sticking to their fundamentals, they are also seeking guidance on credit from experts.

"They are looking at us as a business guide for their credit risk management."

An effective management and mitigation of credit risks will improve cash flow, allow businesses to focus on sale, secure growth and trade finance, inculcate disciplined payment terms besides being able to sustain during the downturn, he said. Due to the changes in scenario, insurers are monitoring the portfolios of their clients more frequently and closely.
Follow Emirates 24|7 on Google News.