European banks silent on reported AIG bailout gains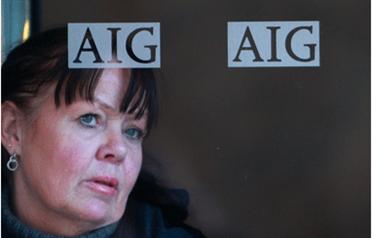 European banks declined to discuss a report that they were beneficiaries of the $173 billion bail-out of insurer AIG that has sparked political furore in the United States.
Goldman Sachs, Morgan Stanley and a host of other U.S. and European banks had been paid roughly $50 billion since the Federal Reserve first extended aid to AIG, the Wall Street Journal reported on Friday.
French banks Societe Generale and Calyon on Sunday declined to comment on the story, as did Deutsche Bank, Britain's Barclays and unlisted Dutch group Rabobank.
Other banks mentioned in the Journal's article include HSBC , Wachovia, Merrill Lynch, Banco Santander and Royal Bank of Scotland.
Separately, French newspaper Le Parisien newspaper on Sunday said that SocGen might have got $4.8 billion from the bailout and Calyon $1.8 billion.
The newspaper cited its own sources.
AIG was heavily exposed to toxic assets, seen as the root cause of the credit crisis, through its London-based financial products unit, which guaranteed hundreds of billions of dollars worth of complex credit instruments.
"They wrote a lot of insurance cover on default swaps for financial institutions all over the world," one market source told Reuters on Friday.
"It becomes a systemic issue at a certain point in time and there's already a lot of fragility in the system. So how much stress do you want to put it under."
The value of the assets guaranteed by AIG would plummet if the company became insolvent, with potentially a large impact for the banks that had bought the protection.
The bailout enabled AIG to pay its counterparty banks for extra collateral, the Journal said, with Goldman Sachs and Deutsche bank each receiving $6 billion in payments between mid-September and December.
Both Morgan Stanley and Goldman Sachs have earlier declined to comment.
The US Federal Reserve has refused to publicise a list of AIG's counterparties and what they have been paid since the bailout -- a move that has riled the US Senate Banking Committee.
Federal Reserve Vice Chairman Donald Kohn testified before that committee on Thursday, saying that revealing names risked jeopardising AIG's continuing business.
Senators are outraged by the lack of details about where the bailout money has gone, likening AIG's underwriting of credit default swaps as gambling with somebody else's money.
Follow Emirates 24|7 on Google News.