'Local firms must merge in order to face fallout of global financial crisis'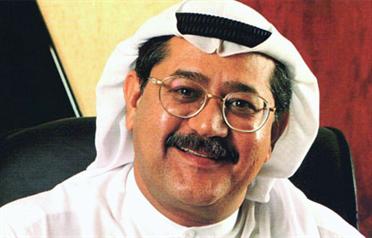 No foreign insurance firm has left the UAE market as a result of the global financial crisis, according to the Emirates Insurance Association.

Secretary-General Fareed Lutfi yesterday told Emirates Business no foreign company has pulled out, and rumours in this regard aim to harm the country's economy and that of Dubai in particular.

The body has received information that foreign companies are about to open branches in the UAE despite the fallout of the global financial crisis, Lutfi said.

He said most foreign companies have made profits in the UAE since the market is still the most attractive in the region. He said business is growing despite the slowdown in most countries, and most certainly the federal government is quickly handling the fallout of the financial crisis and is providing sufficient liquidity. "We have 24 foreign companies and another 27 local ones, and the number is growing annually," said Lutfi.

He said his association strongly calls on all national insurance companies to merge to face the fallout of the global financial crisis.

"Despite the positive indicators of profits made by the national companies, which were announced over the past few days, it is necessary that national firms head towards merger just like global insurance companies and banks that are now involved in hundreds of billions of mergers," he added.

Lutfi said the largest national insurance company has a capital of no more than Dh70 million, which is quite small and might not be higher than what a foreign company spends to develop its technology sector or to train its employees.

Lutfi said the capacity of national companies is weak and they cannot compete with foreign companies, and if most local firms merged into one big company, "we would see a fundamental change in the insurance market. Undoubtedly it would be a positive change".

Most national companies resort to re-insurance companies abroad, he added.

Lutfi said the top executives of national companies have to work fast to find a means for merger, and everybody should have the public, rather than private, interest in mind since the current exceptional global circumstances might drag into 2012. Lutfi said a country like the UAE, where vast real estate and infrastructure projects worth trillions of dollars are executed, is expected to have national insurance companies with capitals of billions of dollars to accommodate the vast market potential.

"But regrettably this has not happened, and most certainly the cake is still there and national firms have to share it with foreign companies. National companies have to start to work outside the country since this would bring about big gains as well as stability of strategic plans and future," Lutfi added.
Follow Emirates 24|7 on Google News.