Slowdown fails to hit UAE insurance sector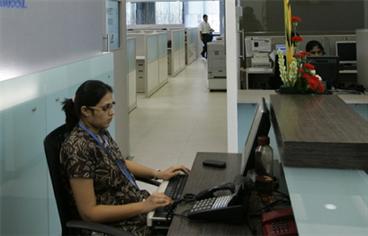 The insurance sector in the UAE is thriving even in these recessionary times, with all but one listed insurance company to declare results on the UAE bourses reporting profits.

While a total of 20 listed insurance companies have announced their 2009 financial results on the Dubai Financial Market (DFM) and the Abu Dhabi Securities Exchange (ADX), 19 of them have recorded profits. Their combined profits in 2009 were Dh1.048 billion. Though this figure is less than the corresponding one in 2008, when the combined profits were Dh1.125bn, experts say the very fact that the sector as a whole was able to return profits in such a difficult financial year, and a substantial one at that, is proof of its robust health and efficiency.

With several sectors, such as automotive, marine transport and contracting, reeling under the impact of the financial crisis, the insurance sector still managed to leverage a bad situation to its advantage, even though these were the main sectors it depended on for revenues, they said.

Oman Insurance Company generated the biggest profits in the insurance sector –Dh189 million. Arab Orient Insurance Company took second place with Dh186m, which was, more significantly, a Dh36m increase when compared to the 2008 figures of Dh150m.

At the ADX, eight out of 15 listed insurance companies have announced their results. Their combined profits are Dh251.7m. Al Buhaira National Insurance announced the biggest profits – Dh100m, an increase of 100 per cent compared to 2008 when the figure was Dh50.2m.

Five Abu Dhabi-based insurance firms – Al Dhafra Insurance, Al Buhaira National Insurance, Ras Al Khaimah National Insurance, United Insurance and Methaq Takaful Insurance – announced that their profits in 2009 had exceeded those of 2008.

Only three other companies – Al Ain Insurance, Abu Dhabi National Takaful and Emirates Insurance – said their 2009 profits were lower than 2008 figures.

At the DFM, 12 out of 13 listed insurance companies announced their financial results with 11 generating profits of Dh734.1m combined, while one company – Takaful Emarat – suffered a loss of Dh5m. Two companies, Arig and Islamic Arab Insurance (Salama), transformed their losses in 2008 into profits in 2009. Salama's reported a profit of Dh116.2m for 2009, while its loss in 2008 was Dh8.1m.

Arab Orient Insurance, National General Insurance, Alliance Insurance and Dubai National Insurance and Reinsurance all generated higher profits in 2009 than the year before.

Five companies – Arabian Scandinavian Insurance, Aman, Al Sager National Insurance, Dubai Insurance and Oman Insurance – said their profits in 2009 were lower than 2008's profits.

The Emirates Insurance Association (EIA) said the sector's 2009 financial results were distinctive and positive. The association felt this was actually helped by the global recession, which forced the insurance companies in the country to focus on their core function of insuring, moving them away from speculation in the sinking financial markets and private investments.

Speaking to Emirates Business, Farid Lutfi, EIA's General Secretary, said: "The financial results of insurance companies is very positive so far. Most companies generated big profits and some even doubled their profits despite the prevailing difficult economic situation.

"The companies' current profits are real operational profits, not unreal speculative and private investment profits. They are heading in the right direction. Most national and foreign insurers had raised premiums by 20 to 30 per cent before the crisis broke, which led to consumer complaints. However, a year and a half after the crisis, we see the premiums have fallen back by 20 to 30 per cent, which means they are back to their real values."
Keep up with the latest business news from the region with the Emirates Business 24|7 daily newsletter. To subscribe to the newsletter, please click here.
Follow Emirates 24|7 on Google News.