Abu Dhabi bodies join hands to woo investment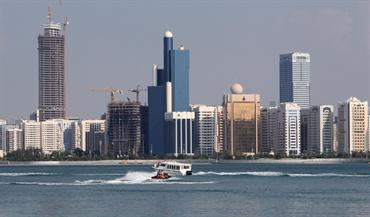 Two key government departments in Abu Dhabi said yesterday they would join hands to attract industrial investment within the emirate's long-term development plan intended to ease reliance on volatile oil exports.

The Abu Dhabi Department of Economic Development (Added) and the Higher Corporation for Specialized Economic Zones (ZonesCorp) signed an agreement to lure capital into the non-oil manufacturing sector through removing barriers, organizing joint promotion events and easing investment procedures.

"The emphasis of this agreement is on attracting investors to the industrial sector by organising joint seminars, conference and workshops," Added Undersecretary Mohammed Omar Abdullah said after signing the deal.

"The Abu Dhabi government is keen to develop and expand the non-oil manufacturing sector. This will be done through the preparation of the right strategies that will encourage investment in local industries in line with the Vision 2030 which is aimed at increasing the non-oil sector's share of the GDP."

ZonesCorp Executive President Mohammed Hassan Al Qamzi, who signed the agreement, said it would play a major role in attracting capital through co-ordination between the two sides. "According to this agreement, we will work together to create the right environment to attract local and foreign capital into the industrial sector and allow our products to compete in global markets."

Under the agreement, the two sides will also exchange information on economic and industrial strategies and regulations and conduct studies on continuously updating the incentive system, services and other facilities.

They will co-ordinate in the field of removing investment hurdles, revision of existing laws, and introduction of new economic regulations in the emirate.

Official figures showed Abu Dhabi, the main oil producer in the UAE, has pumped around Dh39.8 billion into the manufacturing sector until the end of 2008, accounting for more than half the UAE's total industrial investment of nearly Dh77bn. The industries include mainly chemicals, home appliances, machinery, paper, foodstuffs, clothes and other light products.

Announcing its five-year plan until 2014, Abu Dhabi said last year it would focus on tearing down barriers for foreign investment and expanding the role of the private sector. The plan also involves a 100 per cent foreign ownership in some projects, massive incentives for industrial ventures and a greater role for the private sector to spearhead growth in the coming period. Its officials said the target is to diversify the oil-reliant economy and turn Abu Dhabi into what they described as a leading regional business hub.
Keep up with the latest business news from the region with the Emirates Business 24|7 daily newsletter. To subscribe to the newsletter, please click here.
Follow Emirates 24|7 on Google News.