Arabs urged to cut overseas assets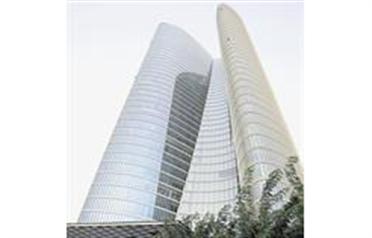 Arab investors should start cutting their assets abroad and turn to local markets after the collapse of key global financial institutions showed world markets are no longer safe, an official Arab organisation said yesterday.

But the Inter-Arab Investment Guarantee Corporation (IAIGC) said regional countries must intensify reforms to create a better investment climate and tempt citizens to repatriate their funds and channel them into local markets.

"The global financial collapse has shown us not only the dark side of the so-called globalisation that has pushed the whole world to the brink of a severe recession over-night, but also proved the soundness of calls and theories that keeping Arab investments at home make them more safe and stable," IAIGC Director-General Fahd Rashid Ibrahim said in the IAIGC monthly bulletin.

"Reducing those investments and dependency on the global market will therefore allow them to avert many risks, including those associated with the freeze of Arab funds abroad for some reasons and the repercussions of wrong and dangerous financial policies that have accumulated for many years, driven by greediness, irresponsibility and lack of effective control and surveillance." he added.

Ibrahim, whose Arab League group oversees the promotion and encouragement of inter-Arab capital, said the global financial situation has underscored the fact that Arab investors could find better partners within the region than abroad. But he stressed that tempting Arab investors to focus on regional markets requires an intensification of reforms in Arab nations.

"We have to affirm again that calls for repatriating Arab funds remain futile in the absence of any improvement in the investment atmosphere in the Arab region. For this reason, Arab countries must intensify and push ahead with reforms to ensure a bigger flow of inter-Arab capital," he said. "Arab nations need to offer facilities that will convince Arab investors and increase their confidence in the local market. This should be done in a way that will guarantee their rights and at the same time ensure high return for them."

In its previous bulletin, the Kuwait-based IAIGC reported a surge in capital flow into Arab countries in 2007 as a result of improved investment laws, high oil prices, strong economic performance and other factors.

The report showed foreign direct investment jumped by nearly 20.5 per cent to about $75 billion (275.46bn) last year from $62.4bn in 2006.

It said several factors contributed to the surge in FDI in 2007, including high growth, reforms in many Arab countries, relaxation of curbs on foreign capital in some sectors and higher return from investment in the Arab region.

"We at IAIGC are encouraged by the improving investment climate in the Arab World but more efforts are needed. This will contribute to repatriation of the massive Arab funds abroad and I think Arab states now have a golden opportunity to work in that direction," Ibrahim said. "What we need most at this time is to step up economic restructuring programmes, backed by a firm political will that will adopt sound and right economic decisions aimed primarily at achieving national interests. Perhaps this global crisis could constitute the alarm for Arab countries to begin a new stage of self-reliance away from blind and unnecessary confidence in the Western economic system and attitude. I think it is an opportunity that might not be repeated."

In a recent study, the National Bank of Kuwait said despite the surge in capital flow into the Arab World, it remained a fraction of the global FDI, standing at 4.8 per cent of the $1.53 trillion.

Another Arab official urged local investors and the region's sovereign wealth funds to consider regional markets in their investment strategies, citing the recent Western uproar over SWF activity in those countries.

"Arab SWFs need to diversify their investment portfolios to lessen risks following the financial turbulence in the United States and the growing Western pressure against them," said Jassim Al Manai, Chairman of the Abu Dhabi-based Arab Monetary Fund (AMF), a key Arab League institution.

"Local markets have become attractive although more work is needed to be done. Concerning Arab investments abroad, the losses suffered by those investments as a result of the crisis could push the region to revise its policies and strategies. The effect could be on the sort of invested assets, the sectors, or even their geographical location."

According to the state-run Emirates Industrial Bank (EIB), the six-nation Gulf Cooperation Council (GCC) has amassed nearly $2trn in overseas assets and the funds are projected to sharply grow by the end of 2008.

The bulk of the investments are controlled by the Abu Dhabi Investment Authority and other GCC SWFs while massive funds are also invested by other Arab asset owners in bank deposits, securities and real estate.

EIB said the investments abroad have remained largely unstable over the past two decades because of persistent financial crises in global markets, unstable US dollar and sharp fluctuations in oil prices. It urged Gulf investors to turn to local markets to achieve a balance between their internal and external investments, concentrated mainly in the West.

"The GCC's assets have sharply fluctuated over the past two decades because of low oil prices and the fluctuating value of the dollar, as a large part of them are in dollars. But the assets began to rapidly increase three years ago due to a surge in oil prices and this allowed regional funds to play a key role in the international financial system," EIB said.

"They also allowed the GCC nations to net high revenues that exceeded in some years their oil earnings, especially when oil prices dipped to very low levels. It is time for the GCC to ensure a sort of balance between their foreign assets and local investments following the steep decline in the dollar and the global financial crisis."
Follow Emirates 24|7 on Google News.