Buying into the beautiful game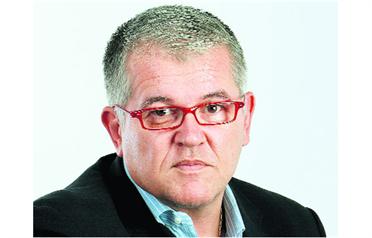 Long-term investment in the business of football appears to be gaining favour over other sectors as the region continues its foray into European and Asian soccer.

Recent bids from the region to purchase top flight clubs may have gone astray, but the region will be unrelenting in its aim to take a stake as investors in the beautiful game, according to experts.

Chris Brady, Dean of BPP Business School in London, told Emirates Business: "The idea [to invest in European football] stems from the need to diversify the economies of Middle East. It is beginning to gain favour over other sectors.

"Football is an easy way to diversify, to move money around and have access to global markets."

In a bid for Liverpool FC by Kuwait, investors got cold feet after looking at the debt involved and the uncertainty of the new stadium. It was a good business decision, he said.

"They quoted the right price but Liverpool wanted a premium. The numbers did not add up and it was a good decision to back out."

But away from the big-name clubs of European football, a small revolution has taken place among grassroots teams in the UAE.

Regional football clubs are luring local investors to the sport after all 12 UAE clubs transformed into football investment companies in December. The aim is to develop local talent to then sell on to international teams – for a profit.

Romy Gai, Chief Executive Officer of the UAE Football League, said the tranformation was in line with the Asian Football Confederation's stipulation that countries hoping to remain its members must form independent football leagues and become commercial entities.

"All the clubs were required to become commercial entities before December 15, 2008 and that has happened," said Gai.

"They will now run as professional businesses maintaining profit-and-loss accounts and become increasingly transparent. This will bring in modern management and clubs will now follow international best practices.

"This is a milestone for the UAE and Asian football on the whole. In football, the future is Asia. Within the next 10 years, a World Cup winner and a World Club Championship winner will come from Asia or the Middle East."

Emirates Bank underlined the growing interest in global football, valued at $20 billion (Dh73.4bn), when it launched in the final quarter of 2008 the Hero Global Football Fund to develop local footballing talent to sell on to major leagues worldwide.

The fund, which plans to raise $100 million, was set up by Emirates Investment Services, a subsidiary of Emirates NBD, and plans to have a life of five years.

"Middle East investors are seeing the value of the sports industry, in general and the football sector in particular," Rick Pudner, Chief Executive Officer of Emirates NBD, said at the launch of the Heroes Fund.

Underlining the bank's aim to draw investors, Pudner said: "Now, through the Hero Global Football Fund, Emirates NBD can show its clients that you don't have to be a billionaire to invest in this booming industry and, at low minimums, you too can participate in the transfer market, which has shown itself to be a huge growth area."

The fund targets a minimum internal rate of return of 10 per cent, but returns are likely to fluctuate, said Jamal Bin Ghalaita, General Manager for Consumer and Wealth Management at Emirates NBD.

He stressed that the success of the fund was not linked to finding "star" players.

"The business model is realistic, assuming that two thirds of players will not become professionals," he said.

However, the fund has fallen foul of the English Premier League, which informed its members the fund violated EPL rules on ownership and transfers. And Chris Brady, however, advised caution when investing in football.

"Today, investing in football is just like any other business," he said. "You need to fully understand the business model and invest only if it is viable and profitable.

"The Heroes Fund is an interesting model. The EPL can't ban clubs from buying players trained by the fund. But the fund will have to ensure that the training it provides is competitive for Europe.

"Will a 13-year-old being trained by the fund be comparable to one being trained in Manchester, Barcelona or Madrid? That is the key," he said.

"As an investor, I would need to see very clearly how they would develop these players better than the clubs."

At the launch of the fund, Deon Vernooy, Head of Asset Management at Emirates Investment Services, said: "We believe we can generate above-average returns from a fast-growing sector with little or no correlation to the wider economic climate.

"At the same time, investors will be making a worthwhile contribution to the game, through the development of young footballers."

The minimum individual investment into the Heroes Fund will be $100,000.

UFL's Gai said the fund was "a good idea and a good opportunity to diversify. Every country has the right to set its own rules, so I can't comment on EPL's current stand. But the fund is a positive step forward".

This year's events, that saw Kuwait lose out on its bid, plus the decision by the English Premier League to ban the fund, were not products of protectionism, said Brady.

Protectionism and opposition to external companies investing in European football comes from its local fans and media, but not from its owners and investors, he said.

"A majority of the EPL is now foreign-owned so that is not a problem for investors," he told Emirates Business.

"Yes, there was a lot of concern about Arab investment in Liverpool and then the Americans came in. Today, they want the Arab companies back because they are perceived to be safer. Liverpool hates the Americans, while in other cities locals love them. It boils down to fans and media believing that the new owner will advance the club."

Former captain of the UAE football team and television pundit Abdulrehman Mohammed said that businessmen from Dubai and Abu Dhabi were ploughing money into local clubs, enabling them to be less dependent on the government.

"Today, the clubs are members of the Asian federation," he said. "So they need to generate income from their own activities. With the right strategies and planning they will achieve this independence, but they need to be thorough in their approach."


Timeline

September 2008

Abu Dhabi United Group for Investment and Development Limited complete a takeover of Manchester City for a reported £200m (Dh1,047m).

November 2008

Sheikh Hamdan bin Rashid Al Maktoum, Deputy Ruler of Dubai and UAE Minister of Finance, in his role as the President of Al Nasr Sports Club, decided to establish a trading investment company for managing football in the club.

- In the same month, Sheikh Hamdan bin Mohammad bin Rashid Al Maktoum, Dubai Crown Prince and Chairman of Al Ahli Club, established a football investment company.

- Emirates NBD launches Hero Global Football Fund.

December 2008

Abu Dhabi clubs sets up five football trade investment companies on the directives of General Sheikh Mohammed bin Zayed Al Nahyan, Crown Prince of Abu Dhabi and Deputy Commander-in-Chief of the UAE Armed Forces.

January 2009

Kuwait's Al Kharafi family reportedly line up £500m bid for Liverpool FC.

February 2009

Reports the Abu Dhabi Group for Development and Investment wants to invest 500m euros for a 40 per cent share in AC Milan are denied by the club.
Follow Emirates 24|7 on Google News.