DFSA fraud alert against investment scheme using fake letter of regulator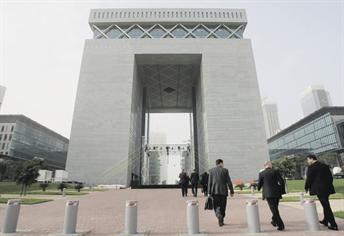 The Dubai Financial Services Authority (DFSA) yesterday issued a fraud alert against an "investment scheme" that uses a false DFSA letter to try and raise funds.

The scheme consists of a communication to individuals stating that they have won several hundred thousand US dollars in the "Middle East-Asia Promotion" sponsored by the "Emirates Foundation", the regulator of the Dubai International Financial Centre said.

In order to claim the prize, individuals are advised, by a false DFSA letter, to transfer a sum of money to the regulator for "registration of funds meant for international remittance before such funds could be approved for release".

A person purporting to be the Head of Operations, International Swift Remittance/Transfer Department, of a UAE bank, provides the individual instructions on how to make the transfer.

"The false DFSA letter is an unauthorised use of the name, logo and letterhead of the DFSA and is a fraud. The DFSA strongly advises that you do not respond to the communication," the regulator said.

Last year, the DFSA warned against another internet investment scam that claimed to represent DIFC Governor Dr Omar bin Sulaiman, and inviting people to participate as broker/agent in a DIFC individualised equity investment portfolio management programme, one that did not actually exist.

The DFSA said at the time that the e-mail was linked to organised fraud and advised those approached by the scamsters not to respond to the invitation.

The increasing use of mobile phones and PDAs has seen the emergence of 'smishing', which is a phishing scam that is communicated by SMS, or text message. Some of them promise the usual big wins, like the lottery, real estate or a car.

Research has shown that spam now constitutes between 90 and 95 per cent of all e-mail traffic in the US, with one report saying that stock scams are on the rise. However, anti-fraud measures in Western economies have become so sophisticated that fraudsters have moved to other regions, especially the so-called "frontier" markets.

"The UAE has not seen too many such incidents because the regulatory structures in use are modelled on those of Britain's Financial Services Authority," said one analyst.

In 2007, the DFSA said it obtained injunctions in the DIFC Court against individuals and companies involved in an internet fraud. The orders related to closing down the operation of fictitious websites called the Dubai Options Exchange, the United Arab Emirates Commodity Futures Board and Cambridge Capital Trading, that claimed to offer financial services within the DIFC.

The DFSA said the fraud targeted Australian and Singaporean investors, who were cold-called by agents of Cambridge Capital asking for funds to be transferred into a bank account in Malaysia.
Follow Emirates 24|7 on Google News.