Dubai group set to launch $1bn fund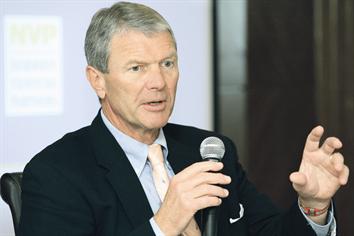 Dubai Group – an investment unit of Dubai Holding with $40 billion (Dh147bn) assets under management – is on track to launch a $1bn fund in the first half of 2009, said Chief Executive Tom Volpe.

The fund – set to invest in the US and European markets – will focus on real estate and equity and will have a private equity component.

"There's no change of plans. That is still in the planning process," he told Emirates Business. Dubai Group, whose exposure to the US real estate market exceeds $2bn, may raise close to that amount through the fund.

Volpe said the group sees good opportunities in the US real estate market, mainly in non-residential assets. The group, he said, has no plans to invest in investment banks in the US.

The company will also launch a conventional insurance company in the first quarter of this year. The launch was initially scheduled in December last year but was postponed due to "internal issues".

"It should be launched this quarter or early next month," said Volpe.

The insurance company will be based in Dubai. It is expected to expand into the Gulf and can also go beyond the region, including the Middle East and North Africa, India, and Kazakhstan.

Middle Eastern insurance markets are continuing to expand, in spite of the turmoil in global financial markets. After years of lagging behind other types of finances, demand for insurance is taking off. Factors behind the expansion include a historically low take-up, rising affluence, rapid economic expansion, driven in many cases by oil wealth and moves by governments to force people to buy insurance.

Volpe earlier said the insurance business penetration in this part of the world compared to any other developed region is "tiny", which translates to a "huge opportunity".

Volpe said the group is still looking at the companies it was eyeing before for acquisitions. "They have become less expensive, so we are waiting until it is really time to try to make new investments."
Follow Emirates 24|7 on Google News.