Hedge fund assets under Investcorp increase 33%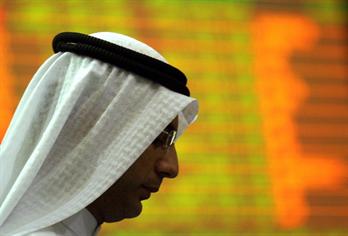 Hedge fund assets under Investcorp have risen by almost a third as it raised $1.3 billion (Dh4.7bn) fresh capital from institutions in the United States last year, pushing its total hedge fund assets to $4.5bn.

The fund infusion may only be one or two per cent of the total hedge fund market in the US but is reflective of the trend that investor capital is now flowing back into hedge funds.

The trend, according to Khalid Al Rumaihi, Investcorp's head of institutional investments in the Gulf, can be attributed to investor's desire to get better returns outside the volatile traditional investment strategies.

"They want to protect their capital and they think they can weather the storm by investing in hedge funds," he said yesterday.

Currently, there are $1.6 trillion hedge fund assets, out of which seven per cent are from Middle East and North Africa (Mena).

In 2007 and 2008, the figures were $2trn and $1.3trn respectively. The company's fund of funds in 2009 performed 16 per cent higher than the previous year, outperforming the 11 per cent increase in funds of hedge funds research index.

In 2008, its funds performance was down by 20 per cent along with about 35 per cent drop in the index.

"Today, capital is flowing back into hedge funds as financial markets have normalised, systemic risk has diminished and redemption pressure, scarcity of financing, short selling bans, fund liquidation and regulatory uncertainty have abated. We expect allocations to the hedge funds asset class to continue to grow in 2010," he said. The Bahrain-based alternative investment manager invests $1bn from its own capital or 20 per cent of the total funds.

Out of the $3.5bn raised funds, 63 per cent are from non-Gulf clients, most of them US institutional investors, while just 37 per cent are from the Gulf.

Al Rumaihi said they have been talking to Gulf investors but uptake has been slow due to the region's less familiarity with the investment tool.

With regard to the new funds raised in 2009, nothing came from the Gulf.

He, however, dismissed the idea that Gulf investors are shying away from hedge funds. "It takes time for the Gulf to get into other asset classes," he told Emirates Business. Analysts said the region has primarily two asset classes – stock market and property – both of which have suffered huge downturn due to lack of liquidity.

Investcorp's fund of funds programme offers clients a selection of funds of hedge funds with varying risk/return profiles. These are invested across different strategies through about 45 hedge fund managers.

"Sovereign wealth funds (SWF) are the largest players here," Al Rumaihi.

He said SWF's allocation has not been disclosed but they could be similar to the five to 10 per cent allocation of their US counterparts.

"People in the US are the first movers because they are familiar with this. They have been doing this for the past 30 years," he said.

"Our hedge fund of funds are all focused in the US.

"There are no hedge fund managers in the region –they don't exist and here there are not enough instruments to allow what is happening in the west, he said.
Keep up with the latest business news from the region with the Emirates Business 24|7 daily newsletter. To subscribe to the newsletter, please click here.
Follow Emirates 24|7 on Google News.