Is there a future with platinum?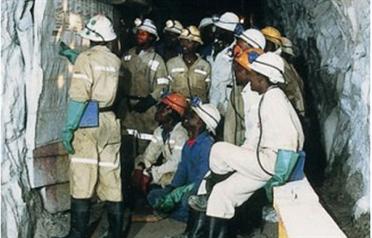 As the economic slowdown continues to impact investors, analysts are looking at the downturn as an opportunity to buy commodities at low prices. They are recommending long-term investments in precious metals including platinum, palladium and rhodium.

Investing in platinum is not as widespread as investments in other precious metals because of its high price and the relative lack of investment opportunities within the platinum investment category but, that has not stopped investors from exploring the potential of platinum futures.

"It is not difficult to understand why," explains Bernard Loriol, Managing Partner at Best Assets Class (BAC), which specialises in managing and promoting niche investment funds. "Platinum is scarce and its supply is severely limited."

According to the Chamber of Mines of South Africa, the world's top source of platinum, total global production of the precious metal was 160.9 tonnes in 2007. Of that, 131.4 tonnes was used by the auto catalyst industry, where it is extensively used in commercial products such as catalytic converters. And as governments all over the world impose tighter environmental regulations, catalytic converters gain more importance.

Declining Demand

However, with declining auto sales in the US, and similar reports from the Japanese auto markets, platinum miners in South Africa are planning to cut back production, as the global slowdown has left the companies in desperate need of hard cash.

Platinum sales are off sharply over falling demand from carmakers, who account for half of global consumption. Prices of the metal have dropped 58 per cent since March, causing many mining firms to scale back on expenses, beginning with job cuts.
The outlook for platinum, and the miners, is grim with Morgan Stanley analysts Steve Shepherd and Allan Cooke noting that production may be "at least 500,000 ounces less than we thought it capable of in 2009."

Anglo Platinum, the miner of about a third of global output of the metal and the world's largest producer of platinum, expects to produce about 2.4 million ounces of the metal this year, compared with a prior estimate by JP Morgan of about 2.9m ounces. The firm said that it would shed 10,000 jobs this year to cope with lower prices and sagging demand from automakers. "The global economic crisis has struck, and has influenced our medium-term strategy," says Chief Executive Neville Nicolau.

Lonmin, the third-biggest producer, has cut as many as 6,000 jobs as it halts "uneconomic mines", and Impala Platinum Holdings, the number-two producer, is "looking closely" at output, CEO David Brown said in December.

Expectations for this year are that the metal will trade "above $1,000 (Dh3,670) an ounce" as rising government spending around the world to stimulate the global economy starts to have an effect, according to an Anglo Platinum statement. Credit Suisse, too, weighed in with similar estimates last month, forecasting trading at an average of $1,010 per ounce this year – 26 per cent less than its previous forecast.

Long-Term Focus

According to a Reuters poll, gold will remain an investor portfolio staple, but prices of industrial precious metals, including platinum, palladium and silver, are expected to drop further as recession and tumbling consumer and corporate confidence hits demand.
This news could cause short- and medium-term investors to worry . However, the long-term forecasts for platinum and palladium remains unchanged at $1,300 and $350 an ounce respectively. "Investors in the Middle East know the real estate market is a fragile industry, oil prices are falling and the financial crisis has not left any market untouched," says Loriol, who is advising investors to diversify their wealth into natural resources.
Analysts say the declining prices of the last year should not dissuade investors from putting their money into this metal, which was once touted as a safe haven for investors. "Corrections are part of the game and this is very healthy," says commodities analyst Shiv Kumar, formerly of UAE-based Barjeet Geojit Securities. "Markets are subjected to ups and downs and going forward one will notice that metals or any other commodity as such would always show a good rally.

Compounded with labour problems, resources and so many other things will all add to the supply in the market and thus create a strong demand. Platinum prices were about $100 in the year 1960 and I am sure we are not going to see that prices again, so for a long-term investor I think we have some very good prices."

John Reade, the head metals strategist for UBS AG in London, goes one step further, saying 2009 could be a year of opportunity for platinum investing. The price of platinum traded on average at a 53 per cent premium to gold during the past six years, until that gap narrowed to less than 10 per cent since October. When the premium drops below five per cent, it is a good time to buy, says Reade. "We believe higher gold prices will lift silver and platinum in sympathy."

Over the past decade, platinum has become popular because of its use in jewellery. The 'precious' metal is used as an alloying agent for various metal products, including fine wires, non-corrosive laboratory containers, medical instruments, dental equipment, electrical contacts, and thermocouples. And the watchmaking industry uses platinum to produce their limited edition watches.

"The automotive industry is the foremost user of platinum (62 per cent), followed by jewellery (25 per cent) and other industries (13 per cent). The fluctuating oil prices is an incentive to automakers to favour diesel engines, which need even more platinum," says Says Loriol.

"The demand for clean engines will really explode in the coming years, with the number of motor vehicles in China soaring from 40m today to 160m in 2020. Neither China nor India have any platinum reserves, 80 per cent of platinum mines are in Africa," he said. "I believe the future is in Africa. If investors want to mitigate the impact of commodity price hikes on developing nation's populations, they should invest in companies that produce food or minerals to increase supply and stabilise prices," he adds.
It is probably impossible to find an investment without risk factors and platinum is no exception.
Platinum, like other investments that provide relative safety, does not offer very great possibilities for profit and demands time and patience. Another disadvantage, in comparison to silver and gold, is its short history in the financial sector.

Silver and gold have been popular investment options since ancient times, while platinum's history in the financial sector began in the second half of the 20th Century. Thus, the future trend in its prices is nowhere near as predictable.

Yet, the current market offers smart investors the opportunity to invest in long-term securities. And with platinum paving the way for a better and greener earth, there may be a strong future in investing in the metal.


How to invest in Platinum today

- Shares in platinum mining companies can be bought but they are far more risky than owning the physical, tangible asset as mining companies have country risk.

- Exchange-traded funds are a great way to speculate on prices in the short term. However, costs make them expensive for those with a medium- to long-term horizon.

- Platinum bullion is available for investment through coins and bars for delivery or in allocated accounts. Reputable dealers sell investment grade legal tender "platinum eagle" coins that contain one troy ounce of 0.9995 pure platinum.

- The Perth Mint Certificate Programme (PMCP) is the only government backed precious metal certificate programme in the world. The Perth Mint is Australia's oldest operating mint, established in 1899 and is owned by the Western Australian Government. The PMCP allows investors to own platinum bullion in unallocated or allocated accounts.
Follow Emirates 24|7 on Google News.