KIA says no plan to reduce overseas investments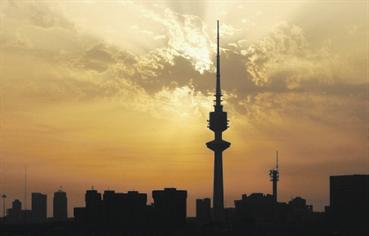 "We will not lower foreign investment," Mustapha Al Shamali said on the sidelines of an Arab economic meeting in Kuwait.
He was responding to a question on whether the Kuwait Investment Authority (KIA) would scale back its foreign activities.
KIA, which manages the Gulf state's oil-generated assets, has invested around the globe and last year bought into United States banks such as Citigroup.
In December, it launched on behalf of the government a fund to stabilise the second-largest Arab bourse, which fell 38 per cent last year during a regional stock market rout triggered by the global financial crisis.
Al Shamali also said the Kuwaiti Government had no plans to support local investment firms struggling with the impact of the worldwide credit crisis.
The country's largest investment bank, Global Investment House, said last week it had defaulted on most of its debt, while major Islamic rival Investment Dar has said it needed loans of up to $1 billion (Dh3.6bn).
Asked whether the government would support investment firms, he said: "No. The fund has two goals. First, to invest in the bourse, and secondly to support efforts to prevent a recession."
Separately, Central Bank Governor Sheikh Salem Abdul Aziz said he expected the September inflation figure to come in at around 11 per cent, as in August.
"It is the same number… it did not change between August and September," he told reporters. Kuwait's annual inflation in August, the latest inflation figure to be reported, was 11.64 per cent.
Sheikh Salem said 2009 would be a difficult year for the Kuwait economy, adding that the global credit crunch would affect the world's seventh-largest oil exporter.
Kuwait had to rescue its fourth-largest lender, Gulf Bank, after it was hit by losses with derivatives. He declined to comment on plans by Al Shamali to lower expenditures.
Many banks in good position

Arab countries need to attract investment and limit the fallout of the global economic crisis, Kuwait Central Bank Governor Sheikh Salem Abdul Aziz Al Sabah said yesterday.
"There are many Arab banks in an excellent position," Sheikh Salem told reporters at the Arab Economic Summit in Kuwait City.
"What is needed is a climate that is attractive to investments, and bilateral relations between Arab countries to help market investment projects which can attract the private sector."
The central bank governor said: "The financial crisis will affect Arab countries to varying degrees.
"The important thing is that Arabs be able to design a programme capable of limiting the effects and damage caused by the global financial crisis."
Follow Emirates 24|7 on Google News.
Kuwait's sovereign wealth fund does not plan to reduce its overseas investments despite launching a 1.5 billion dinar (Dh19.1bn) fund to invest in local stock markets, the finance minister said.