Kingdom vows to attract foreign capital to expand industrial sector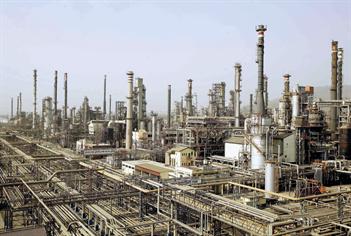 Saudi Arabia yesterday vowed to push ahead with a drive to attract foreign capital to expand its industrial sector despite fears by local businessmen.

But the Kingdom stressed that such a drive would not be at the expense of national investors, adding that foreign capital is needed for funds and technology.

Khaled Suleiman, Saudi Ministry of Trade and Industry Undersecretary, said the manufacturing strategy announced recently encourages foreign capital in this sector but that it is not mandatory for Saudi investors.

"The strategy was chalked out by several teams of Saudi experts and officials and they decided to seek foreign investment. This drive to attract foreign capital will continue because we are not isolated from the rest of the world," Suleiman told the Saudi Arabic language daily Al Watan.

"Launching this strategy at this time despite the global financial crisis demonstrates the Kingdom's faith in its industries. But timing of this strategy will surely create massive investment opportunities in the Kingdom because most of other countries are reducing their investment in this sector due to the crisis."

Suleiman said all nations have sought to lure in foreign capital to support their economy but added: "Of course the Kingdom's decision to attract foreign investment will not be at the expense of national investors."

"Foreign capital is useful to Saudi Arabia and its economy as it allows the Kingdom to acquire technology and funding," he added.

The Saudi cabinet has approved SAR40 billion to support the National Industry Strategy, which aims to double the sector's contribution to the gross domestic product to 20 per cent in the next 10 years. The strategy is part of the Kingdom's ongoing programme to diversify its economy.

Saudi Arabia, the world's dominant oil power which controls a quarter of the global crude resources, has emerged as one of the best 10 investment destinations given the rapid growth in its economy over the past few years and reforms aimed at easing curbs on capital.

It has also been the largest destination of foreign direct investment in the Arab world over the past years, attracting around $55 billion (Dh202bn) during 2005-2007.

It was followed by the UAE, which received nearly $35bn in the same period.
Follow Emirates 24|7 on Google News.