MAF Asset Management reduces fund size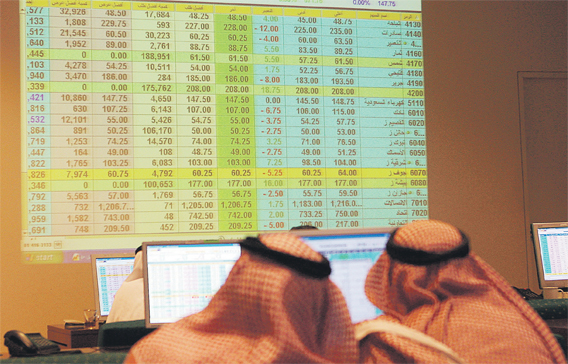 Dubai-based Majid Al Futtaim Asset Management has reduced the capacity of its Elite Mena Equity Fund from its target of $1.5-$2 billion (Dh5.5-Dh7.3bn) to $1bn due to tight liquidity and tougher market conditions, according to Habib Oueijan, Managing Director and Head of Mena Investments at MAF Asset Management.
The DIFC-listed firm is in the process of working on a new fund, which will also be seeded by the promoter. "We will have a clearer picture about funds by the middle of this year," said Oueijan, adding that the industry may not see any significant new fund launches this year. He advised investors not to put all the eggs in one basket but diversify their portfolios. The fund manager is bullish on Saudi Arabia, Egypt and Qatar markets offering higher upside potential. Excerpts from the interview:
How did MAF Asset Management cope with the slowdown?
We are doing very well, managing in excess of $1.3bn and have both global as well as Mena mandates. We are concentrating on maintaining solid performance in terms of managing funds and investment approach; we believe that as long as we show consistent performance, the funds will flow in. We are not a firm that is going to go out to change style just to accommodate more investors. We are providing investors with solid track record that goes back to 2002; and our investment approach has been very successful over the period. We aim that these consistent returns are maintained and improved and expect funds to continue flow accordingly.
MAF Asset Management launched Elite Mena Equity Fund in May 2009 with the capacity to raise $1.5-$2bn. How much has the fund raised so far?
—The capacity has now changed and it might be $1bn because of the changed market circumstances. Capacity means how much we can manage without affecting the fund's performance. Coming to the market in 2009 after key dramatic events of 2008, we knew it was going to be challenging. After 2008-2009, Mena was not on the radar screen of many of the investors – specially international. Although we were able to raise some funds from Switzerland and the region, it was not as much as we hoped for. We have good seed money in the fund so the primary objective was to achieve decent return on that money.
How much have you raised through Elite Mena Equity Fund?
Figures can't be disclosed but we have raised money from Switzerland and the region. In terms of profitability, we are looking at 13.5 per cent to 14.5 per cent return on Mena equity as the fundamentals are there.
Have allocations been made from the Mena equity fund? Has the value of investments has gone up or down?
The fund has been fully invested. Sector-wise, we have allocated 24 per cent in the banking sector, 23 per cent in telecommunications; and in terms of geography, we are around 30 per cent in Saudi Arabia, 22 per cent in Egypt, 17 per cent in Qatar and about nine per cent in the UAE. At the end of January, our fund was up 2.3 per cent.
Is MAF Asset Management planning any new fund?
We are in the process of working [on] a new fund. Launching a fund takes time to make sure we have proper infrastructure, offering and know-how for investors. We are working on a couple of products that are expected to be introduced this year. In terms of size, it is too hard to tell it today. It all depends on the final structure and allocations for the fund before we can reveal its size. These funds will also be seeded by the firm or by the promoter. We will have a clearer picture about funds by the middle of this year.
Do you see more funds coming into the market this year?
A lot of funds started in 2008-2009 but many of them have been closed down. I would be surprised if many new funds come into the market; there might be the odd one or two. Institutions might be reluctant to launch funds today because some of the international investors are still reluctant to come to the Mena region.
Which sectors will offer higher returns this year?
Today, it's unfair to identify a sector for the region. You have to make a call on sectors by the market rather than the region; to generalise and say that I'm bearish on real estate would be wrong across the region; but we're bullish on real estate in Saudi Arabia and Egypt. We are overweight in telecoms; we believe telecoms is not only a defensive play but also a good cash-generating business; and we believe many of the telecom companies are very much undervalued in Mena. We are also underweight in the banking sector in the region as a whole; we like some of the banks in Saudi and Qatar and in Egypt. In the UAE, many banks have been aggressive in provisioning, good enough to clean their loan books; but some have not done, so they need to make more provisions in the future; it's still very inconclusive as far as the UAE banks' loans books are concerned. But we have to differentiate and we are not saying they are bad credit. We will be comfortable holding their bonds; there might be some operational or profitability issues, but we don't believe that there will be any meltdown in the banking sector.
Which equity market is the best bet for this year?
Some markets are doing better than others. As an investor in Mena, you are better off being invested in a well-diversified Mena portfolio because some regional markets tend to be more volatile than others. To bet on a particularly market or sector without diversifying to other markets in the region can pay off handsomely but it can also hurt you badly. Today, we have big bets on Saudi Arabia, Egypt and Qatar. These markets provide the highest upside. This year, for example, Egypt returned 7.3 per cent in January. But our portfolio grew more than 10 per cent, outperforming the Egyptian market. You have to be fundamental-driven investors, not momentum-driven investors. Momentum can pay off significantly but it can also hurt you significantly if the market turns volatile.
International fund managers are coming back aggressively to the market and taking a bet that markets will reverse. First, they'll go to their traditional markets such as Brics, Malaysia, Indonesia and Thailand. Mena is not on their radar because it's an off-bet as the region was not part of the MSCI Emerging Markets Index. So, if they want to invest in the UAE, Qatar or Kuwait, fund managers need to believe that these markets will do better than MSCI emerging markets. Many fund managers were reluctant to do that; but since we were Mena asset managers, it was not an off-bet for us.
Secondly, the rally was starting and we had two Mena specific events that hindered the rally from continuing. One was Saad Algosaibi and second was Dubai World standstill announcement which came in November. MSCI Arabia would have done much better without these two events.
Are investors still risk averse when it comes to Dubai and the UAE?
If you look at the volumes this year, they have been dramatically lower than they historically used to be. Regional investors know the market; they know there are good companies and good value can be extracted from them; but the problem for the foreign investor is they treat the region as a opportunistic investment. So, when they see an event like Dubai World standstill, not being on the ground and knowing the basic of the local market, naturally they are going to be scared and reluctant to invest. I think time is a perfect healer; so once they realise this and the market shows signs of recovery, they will come back. If you look at January, MSCI Emerging was down 4.2 per cent, MSCI World was down 2.4 per cent, MSCI Arabia was flat. So in January, our markets weathered the storm. Appetite for the local market is still there for local and regional investors. But for international investors, it is still going to take time.
Will the merger of DFM and Nasdaq Dubai help improve the liquidity and trading volume?
The merger will have a positive impact on the trading volume and improve liquidity. It will also encourage other companies to come and list here. Looking at our markets, if you take out etisalat and du, you are left with banking and real estate stocks, so very limited industries are available. The bearishness and bullishness of these two sectors – banking and real estate – come hand in hand; if you are bearish on one sector, there is nothing else left to invest in. So, I think what will give more liquidity to the market is more diverse offerings to the investors such as services, tourism, manufacturing and financial services. As we get more listings from other parts of the economy, then it gives opportunities to be diversified. When you're bearish on one sector, you can invest in another.
Do you think the UAE market will end in positive territory this year?
As we know, the UAE growth will be flat; and in terms of corporate profitability, we are coming from a low base. We are of the view that the 2009 figures and may be Q1 2010 will clean up the system and hopefully we will start to see some positive growth quarter-on-quarter going forward –unless we get a major event that will affect the whole system. We are on the right track in terms of corporate earnings profitability; how much that will be translated into equity market pricing, is any one's call.
Equity markets could not follow last year's rally in oil prices so there is a huge gap and we believe that gap will close. GCC budgets are well cushioned considering the current oil prices. Today, we have about 30-40 per cent cushion; so, we are not really concerned about the ability of governments to meet budget expenditures.
Keep up with the latest business news from the region with the Emirates Business 24|7 daily newsletter. To subscribe to the newsletter, please click here.
Follow Emirates 24|7 on Google News.