Polymers Park eyes foreign investment up to Dh3bn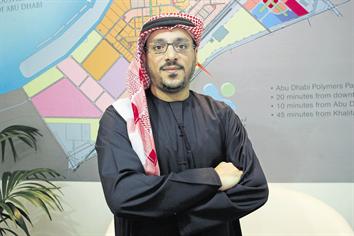 Abu Dhabi Polymers Park is targeting Dh2 billion to Dh3bn in foreign direct investment, according to one of its top executives. It is also aiming to achieve 1.5 million tonnes to two million tonnes of conversions.

The park is under the Abu Dhabi Basic Industries Corporation (Adbic).

Mohamad Al Qamzi, Senior Vice-President, Adbic, told Emirates Business the park offers competitive costs, easy access to raw materials, low-cost electricity, a skilled workforce, world-class infrastructure and an international business environment for plastic manufacturers.

Al Qamzi said the project is an important one under the framework of Abu Dhabi's Vision 2030 to diversify its sources of income and the UAE petrochemical industry. It will serve as a major value addition point for locally produced petroleum and other available raw materials.

He said global consumption of plastics-based goods in 2007 was approximately 140 million tonnes. It is expected to grow 170 million tonnes by 2012. Keeping this in view, Abu Dhabi Polymers Park is a new concept in the region's plastics industry, focusing on providing value-added services in the plastics industry. Ever since the official launch of the project last year, it has been met with great interest from the plastics industry.

January this year saw the announcement of the first industrial complex of the park located in Abu Dhabi Industrial City (Icad III) in Al Musaffah. The complex hosts Bonar Emirates Technical Yarns, a joint venture between Adbic and Low & Bonar, a global manufacturer. The joint venture, launched in April 2008, will set up a plant for the production of artificial grass yarn, a fast-growing segment within Low & Bonar's portfolio. Total initial investment in the joint venture is estimated at $25 million (Dh91.8m).

Abu Dhabi Polymers Park is planning to construct three more factory buildings for leasing purpose on the same industrial plot this year, for which the total expected investment is $27m.

The park spans 4.5 sq km and is to generate up to $4 billion in investments in the plastics conversion industry. It is expected to have a total conversion capacity of over a million metric tonnes of polymer per year.

The annual return is to reach $1bn when production starts in 2015, at which point the production capacity will top a million tonnes.

Up to January this year, some 30 per cent of the project area, or 4.5 sq km, had been leased. The project management expects the leasing process to be completed in 2012, and the number of factories of investors from several countries is expected to reach 60.

The project costs Dh16.5bn, while the preparation of land for the project, carried out by the Higher Corporation for Specialised Economic Zones (ZonesCorp) cost Dh1.5bn. Work on the land as well as on the infrastructure will be completed in June.
Follow Emirates 24|7 on Google News.