Prepare for a year of mergers and acquisitions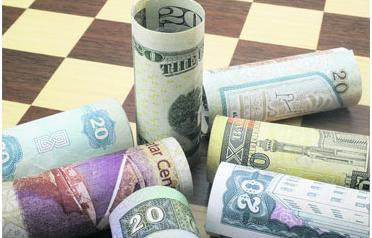 Last year was marked by a continuing global credit squeeze and dotted with the failure of a number of international heavyweights due to the worst economic downturn after the Great Depression of the 1930s.

That makes for a ripe field for mergers and acquisitions (M&A) activity, with cash-rich firms scouting for out-of-money competitors or investors looking for high-growth, low-cash companies.

Not surprisingly, McKinsey research shows that M&A activity is shaping up strongly for 2010, after a year of economic crisis in which it proved more resilient than many expected.

The current year promises to bring some cheer and is likely to see deal makers play an important role in the M&A market even without any major support coming from banks, analysts told Emirates Business. Many reviews during the past year focused on the significant decline in volumes from 2007 and 2008.

Indeed, with 5,800 deals totalling $2.3 trillion (Dh8.45trn) announced in 2009, M&A volumes were at their lowest level since 2004.

According to McKinsey calculations, however, most of the reduction during the past two years came about because of a 29 per cent decline in market capitalisation, leading to smaller absolute deal sizes, as well as a sharp decline in private equity (PE) activity as a result of weak credit markets.

When adjusted for market capitalisation, the level of deals by corporations in 2009 was on par with that of 2008, only slightly lower than that of 2007, and significantly higher than it was after the dot-com crisis at the beginning of the decade.

Indeed, M&A conditions in the second half of 2009 were much improved compared to the first half, and companies increasingly found attractive deals and the means to complete them. That increase in activity appears set to continue in 2010, if current trends continue.

As economic conditions improve, we may see heightened M&A activity in many sectors, particularly FMCG, oil and gas, education and healthcare. PE players are expected to play a crucial role after watching from the sidelines for the most of 2009 with substantial amount of dry powder (PE-speak for cash-in-hand).

On the other hand, it will not be easy to get credit from banks due to their heightened level of risk aversion and capital market may offer a chance to better names. This paper spoke with the experts to fully understand the contours of the deal-making landscape in 2010.


Sectors that show growth will attract PE funding

I have few thoughts on private equity in 2010. The number of players is starting to shrink as previously predicted and there are already rumours of some players facing difficulty. PE houses with track record will probably survive and will be able to raise money. For example, Euro Mena was able to raise fund II ($100 million) in 2009.

Sectors that exhibit growth will attract PE. In addition to healthcare and education, logistics, transportation, retail and consumer, oil and gas, and utilities may be the sectors that will witness growth in investments in 2010.

These sectors have a positive outlook either because governments will be spending on these projects or because consumption will resume at a similar pace like before. I also believe that Egypt and Saudi Arabia will be the most attractive countries to invest in 2010. The UAE, which has been a primary destination for the past several years, may be less attractive in 2010. The pace of deal-making will continue to be sluggish in the first half of the year.

Crisis of 2009 will re-map regional businesses

The year 2010 will be a good year for M&A for several reasons. Last year, many companies suffered from the impact of the end of 2008 crises, and were trying to hold their grounds in vain. A lot of them cannot manage on their own anymore and would need to sell their companies, inject capital or find new partners. We started seeing this in the last quarter of 2009 and this will create M&A business for 2010.

The crisis of 2009 will re-map businesses in the whole region, and will re-direct a lot of investments out of the UAE and towards other Mena countries such as Saudi Arabia and Egypt, besides distressed M&A deals in the UAE, of course.

Debt remains risk-averse, creating more demand on equity and potential business for PE funds. We are seeing a lot of large business conglomerates looking for financing through equity rather than debt. Several deals that we are structuring are through equity, but with conditions and options to treat more like debt without much interference by PE funds in the business.

Capital constraints will force strategic reviews

There is a growing sense of anticipation about the global M&A environment. We expect acceleration of industry consolidation in the next 12 months and a few industry winners best able to exploit acquisition opportunities are likely to emerge.

In the coming months, there is likely to be an increase in M&A activity as companies dispose of non-core, underperforming or distressed assets. Those in a position to buy will have the opportunity to capture market share and grow revenues in ways that were impossible two years ago.

In the Middle East, the most sought after sectors currently are oil and gas, food and drink, healthcare and education. Despite recognising the opportunity for transactions, a majority of businesses feels their ability to act is restricted by various factors, including the lack of available financing. Buying will not be an option for all. Capital is no longer cheap; nor is it readily available. The tough new realities will force some executives to seriously consider a strategic review.

Financial services and realty offer opportunities

The deal-making landscape looks promising for 2010 on the back of economic uncertainty (both global and regional). Although 2010 promises to be a year of positive growth, yet surprises can be many as visible green shoots are still being hunted for confirmation.

I don't think it will be sector-biased although some sectors such as real estate and financial services are more distressed than others and hence offer more deal-making opportunities. The year will be different from previous years in terms of deal making. While 2009 was full of damage, 2010 will signify clearing the mess, consolidating actions and making an attempt to move on.

In that sense, there will be more bold moves on the part of companies to engage in deals than the previous year where the speed at which events unfolded left everyone gasping. Private equity would be the most preferred. Banks would be reluctant while capital market may offer a chance to better names.
Keep up with the latest business news from the region with the Emirates Business 24|7 daily newsletter. To subscribe to the newsletter, please click here.
Follow Emirates 24|7 on Google News.