Private equity may face stricter regulations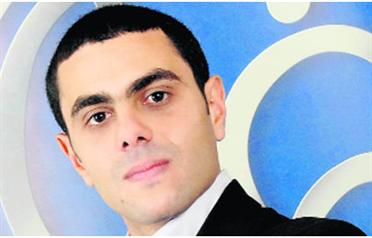 As hedge funds come under increasing regulations, analysts believe the next industry to face tighter and stricter rules could be private equity.

Private equity has largely been outside the pale of regulators but this could change in the future.

According to Erik Hirsch, Chief Investment Officer at Hamilton Lane, "it is hard to believe you can have an asset class as large as this and not have someone make it a bit more regulated".

On a regional level, experts opine that the industry could face more regulations.

"It has already started happening in Egypt," said Alaa El Din Rady, co-founder and Managing Director of Enmaa Financial Services, an Egypt-based financial services and consulting firm specialising in mid-market acquisition and divestiture advisory services across the Middle East and North Africa (Mena) region.

"The government took a decision to limit the amount of money any private equity fund can borrow to finance an LBO (banks can only lend a maximum of five per cent of their loan portfolio at the time of lending) for financing acquisitions. Of this amount, credit extended to any one individual and related parties cannot exceed 20 per cent," he said.

"The government took another decision regarding valuations accepted by banks. If a company has intangible/ goodwill above its book value, this goodwill is fully integrated if the owner is a strategic but only half of it is integrated in the price if the owner is a private equity fund," he said.

"Private equity is often seen as being unregulated in the West. Discussions relating to the regulation of this alternative asset have generated debates of unprecedented scale," said Rami Bazzi, Senior Executive Officer, Injazat Capital Limited.

In the region, however, Bazzi sees private equity managers indirectly but closely regulated.

"A fund can take the form of many investment vehicles. Under the DFSA, for example, the investment manager operating and managing a collective investment sch-eme is monitored and regulated," he said.

"In the same way, there are a number of fund structures in Bahrain regulated in varying degrees by its central bank. The region has also witnessed the rise of Shariah-compliant funds, which are governed by Shariah's own set of requirements. These offer a disciplined framework as well.

"In addition, international standards for transparency and valuation are expected to become an integral part of the industry as more international players are focusing on the region and regional private equity managers are acknowledging the merits of industry best practices."

"We expect to see more funds and collective investment schemes being structured along the Shariah framework and in co-operation with DIFC and other financial centres because of the international standards they instill and consequently the confidence they offer to investors," Bazzi added.
Follow Emirates 24|7 on Google News.